CHOOSE YOUR FREE PRACTICE DRIVING TEST BELOW:
A SIMPLE, FUN WAY TO PREPARE
The Most Efficient Way To Pass The Driving Test
If you want to prepare for this test efficiently and successfully, the following suggestions will move you in the correct direction in no time.
BASED ON THE DRIVER'S HANDBOOK
Use Every Resource To Become A Skilled Driver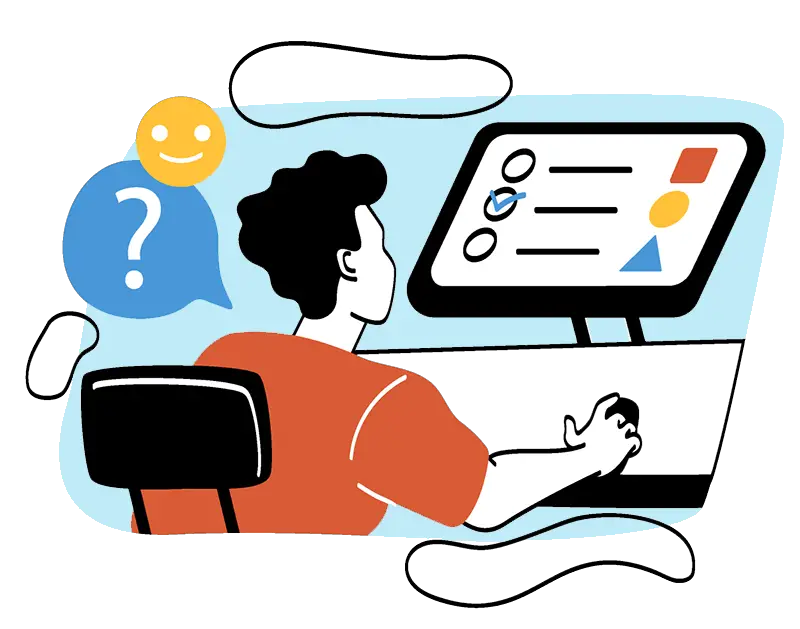 You cannot just rely on lacklustre information and bulky resources to pass your driving test. You need a comprehensive and practical approach that adapts to your needs and challenges. That's where we come in – to provide curated driving resources that build your knowledge, skills, and competence through personalized practice and expert guidance.
Our site offers many features, tools, and resources to help you succeed on the driving test. You can optimize your study time and increase your chances of success on the test day by having the following:
Access an extensive library of multiple-choice questions with illustrated answers and detailed explanations, allowing you to understand the material and reinforce your knowledge fully.
A wide variety of practice tests cover different areas of the driving test. This helps you identify your strengths and weaknesses and tailor your study plan accordingly, ensuring you are fully prepared for every aspect of the real exam.
A realistic test simulator that allows you to experience what it's like to take the actual driving test. By simulating the real test environment, you can build confidence, improve your test-taking skills, and increase your chances of passing the driving test on your first attempt.
With our comprehensive resources and personalized approach to learning, you can build the knowledge, skills, and confidence necessary to ace your test and become a safe and responsible driver. Let us take the wheel and help you navigate the road to success.
Our challenge bank is designed to give you countless hardball questions you didn't answer right the first time. This helps you practice more and grasp challenging information to be all set for the actual test.
The Proven Way To Pass The Test
We provide a tried and proven system to help you pass your exams. Our mock quizzes are similar to the real thing, which helps remove the surprise factor and eliminate anxiety when taking your DMV test. With countless multiple-choice questions, illustrated answers, and expert-reviewed explanations, you can learn from your mistakes and improve your understanding of key driving and road safety tips to navigate Canadian roads safely.
THE RIGHT WAY TO PREPARE
Breeze Through The Process By:
Studying on the fly: Whether on a phone, laptop, or tablet, you can study and practice your driving skills ANYTIME, ANYWHERE.
Knowing what to expect: Studying without a proper plan is likely to fail. Our extensive practice tests and quizzes are designed to mimic the real test so you can know what to expect on the examination day. No surprises and no guesswork!
Enjoying the process: Our site is user-friendly and intuitive, making it easy to study comfortably. We have broken hard-to-grasp information into understandable bits to help you shine during the real test.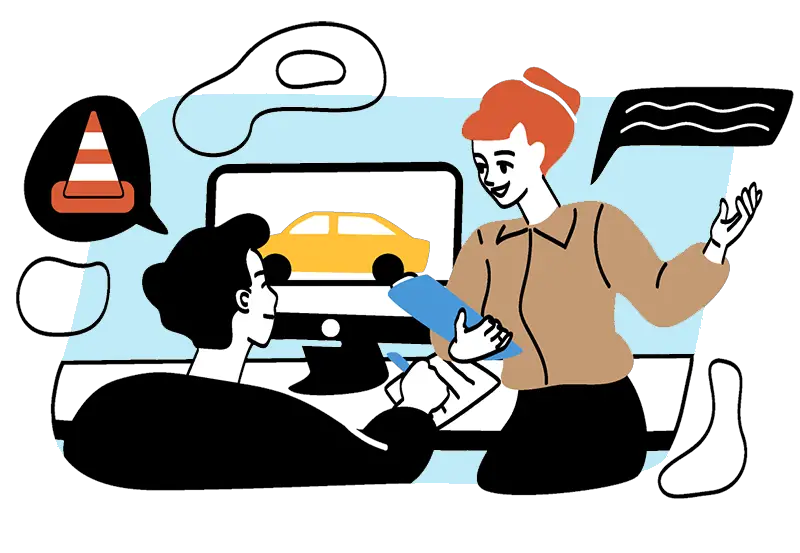 KNOW WHAT TO EXPECT
Pass Your Knowledge Test With Our Free Canadian Driving License Practice Test With Flying Colors
LEARN WITH FUN
Do You Want To Ace Your Written Driving Test On Your First Try?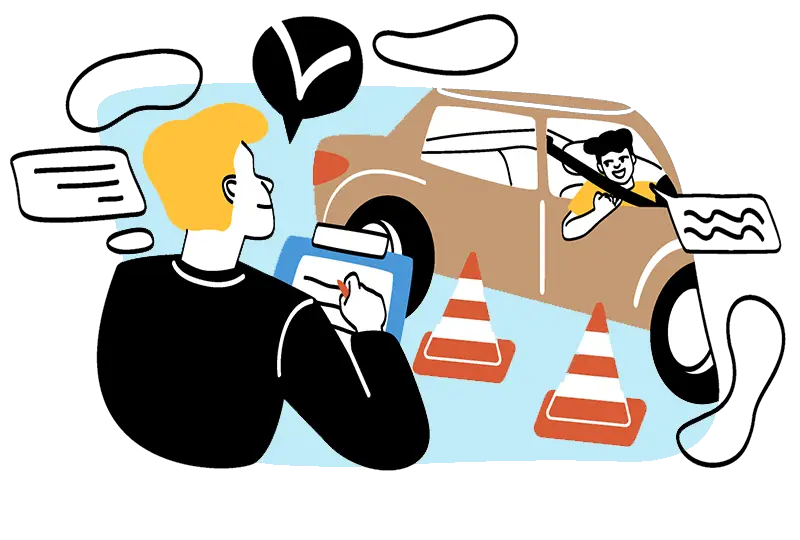 Getting your driver's license is an exciting venture and life-changing experience, but it is also a big responsibility. Suppose you are getting ready for your province-specific driving test. In that case, you'll need to be fully prepared by familiarizing yourself with the questions you will likely encounter during the test.
To help you navigate this often-overwhelming experience, we have a treasure trove of driving test questions almost similar to the real thing. You'll access expert-reviewed answers and detailed explanations whenever you get the questions wrong.
Use our advanced studying materials to throw out the guesswork when preparing for your written driving test. We'll provide all the requisite tools and resources to ace that test and help get you safely on the road faster. Utilizing our platform allows you to prepare effectively, get on the road safely, and achieve your goals more quickly.