Driving Test Practice Sites - Why They Are Important In Your Learning Process
Passing the exam to get your licence isn't easy–it takes a lot of studying, preparation, and hard work. Here are free practice driving tests that can help you ace your learner's test and be on your way to the open road.
When preparing to study for your Driver's License, simply reading through your province's driver's manual likely will not provide you with all of the relevant information you will need to be successful at passing the various tests which may be necessary, depending on your specific licensing and endorsement needs.
Acquiring a learning lesson is the first step towards becoming an authorized driver. However, you will have to pass a test before you can be issued with the license. If you desire a learner's permit or driver's license, then you must take a knowledge exam consisting of road signs and rules and successfully pass the test. The information necessary to pass the exam is included in the driver's manual. However, sticking on the manual alone will not help you pass the first time. It is a good start to understanding the basics, but the manual will not help you much. The manual has over 100 pages long with much information that might not even be tested. As a result, the manual may not prepare you for the tricky questions.
Why You Should Try The Practice Test Websites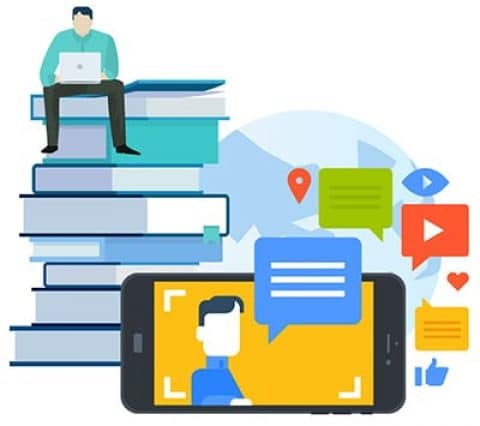 There is actually a significant amount of information to learn for a driving test. It is important not to cram. You may wish to begin studying or taking practice driving test a month or more in advance of your planned test date. If you have recently completed a drivers training course, then you should immediately follow that up with some weeks of studying and plan to take the test soon after. The longer you wait to take the test, the more likely you will be to forget the material you had learned. This investment of time gives you what you need to process the information slowly and make sure it moves into your long-term memory. Cram sessions the night before a test don't move information into your long-term memory, so you ultimately forget most or all of what you studied by the time you take the test the next day.
Practice test websites offer opportunities to help you pass the written permit tests. The websites provide questions similar to what you will get in the main exam. Your province's ministry of transportation will not offer the practice test. However, many company websites on the internet offer this service. You can use a search engine to find practice tests to guide you on how to go about the knowledge exam. The websites have practice tests that allow you to download and practice for your driving test, either offline or online.
If you want to pass your license exam first time to avoid rescheduling, then you will find the practice test websites helpful. They will guide you on how to answer questions related to safe driving by testing you on the specific rules and regulations. For example, when you take these written practice tests, you learn about the typical issues asked in the main exam and how to answer them. The practice test websites are not cheat sheets but have the tricks needed to pass your real driving test.
Can You Afford Not To Do Practice Drive Test?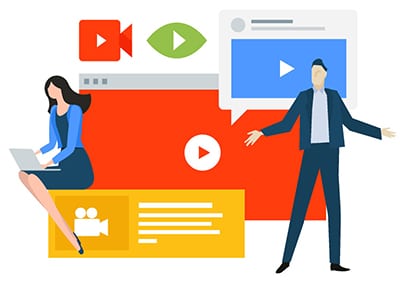 A big part of learners who fail their driving test first time does not partake in the practice tests. These are people who only focus on written practice tests without focusing on the other crucial elements needed to pass the test.
Studies have shown that up to 40 percent of learners fail their written tests the first time because they do not practice enough. If you only study the official manual, your chances of passing the written test are less than 50 percent. This is because the guide you will not help you learn better no matter how smart you are. This official manual does not promote rapid learning, and will only make you feel dumb due to the many things you have to remember at once. At the same time, if you don't do the practice tests, you will not know what you will be tested on for appropriate preparation.
Many people fail the exam by ignoring the importance of more practice tests. In the real test, you will need a score of more than 70 percent to pass. This cannot be possible to get if you avoid the online practice tests. In most cases, the practice tests increase your chances of passing the official driving test to up to 90 percent. They are effective in making sure you focus on the most important aspects as opposed to going through the whole driver's manual.
It is also a good idea to read the handbook (like the Ontario driver's handbook) multiple times and take notes. Depending on your overall reading skill and learning style, simply reading the book over and over again may not be effective. Taking notes on difficult or complex sections can be very helpful. You may also want to try and teach or explain the rules and laws in the book to someone else who knows them. This act of teaching often helps to clarify the information for yourself. A more experienced person can also judge whether or not you are understanding the information fully.
Is It Enough Just To Take One Learner Permit Practice Test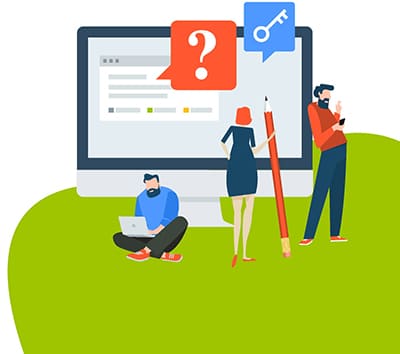 A learner driver's test exam can be frustrating if you are not well prepared. This is why you need to practice enough to avoid failing the real test. If you want to avoid all these additional hassles of retaking a permit test due to failing the first time, then it is only right that you take a practice test. The practice will relieve the stress and anxiety that comes with taking a real test.
However, taking just one practice test is not enough to be competent in the whole syllabus. You will need to take as many practice tests as possible. The learner's written test requires that you know all the crucial aspects of driving tests. When you try numerous practice tests, you increase the likelihood of coming across a similar question in the real exam. The practice questions are straight from the source and will provide the questions close to what you will meet in the real test.
Taking one practice test is not enough to give you success. You will need to have the information on your fingertips, which is only possible when taking as many tests as possible. This will shield you from failing the test and forcing you to reschedule. In most case, you will delay getting the permit if you fail the test since you will have to wait a certain period before retaking the exam, which can take up to 30 days. After failing the exam the first time, this waiting period means you will spend more money and time before getting the license.
It is not enough to take one learner permit practice test since several of these tests have a different approach. The may permit practice tests will prepare you for the learner permit test and ensure you are up to the task. Taking many tests prepares you gives you a higher chance of passing the real permit test because you are familiar with all the requirements. You can take as many practices as you want until you are ready to take the real driving test. You can get your permit or driver's license with the free practice tests available on various websites.
Get a Driver's License Test Resource From DrivingTest.ca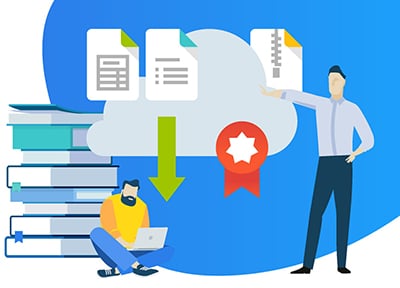 If you want to get up to date with Canadian driver's license test resources, visit the drivingtest.ca and get up to date with Canadian driver's license test resources. The website has a host of practice questions that will help you pass your driver's test for the first time. You can take practice tests on your phone or at school with over 600 questions that resemble what you will see on the driving exam. There are many questions on the practice test that you cannot get with the driver's handbook. When you undertake the practice test on this website, you are exposed to the most relevant information related to your permit test that will guide you during the real examination.
For example, you can take a practice test in feedback mode, where the correct answer and further information are shown after you have answered the question. This is where you answer real questions and get immediate feedback for free. The website also has an option where it provides the answers after you have answered all practice questions. It will display a score report from your practice test to know where you were wrong. The website will also provide a detailed explanation of the answers you got wrong.
Taking part in permit practice tests is proven to help you pass the exam on the first try. They have over 90 percent pass rate, which means you are guaranteed of passing the real test. A majority of the questions you will find on the practice test will come in the real permit test. You will also get access to top-quality tests that allow you to question yourself on issues ranging from the easy to knuckle to the cracking hardest. Most of the questions in the practice tests will appear in the main examination.
No matter what province you live in, DrivingTest.ca can give you step by step instructions on finding out information on where the closest testing centers are, how much it costs to obtain a new licence, and can help you find out if you need an appointment or not.