CHOOSE YOUR FREE Motorcycle Practice Test BELOW:
A SIMPLE, FUN WAY TO PREPARE
Fulfill your Motorcycle Riding Dream
Ever desired to ride a motorcycle? Riding a motorcycle brings a sense of ease and calm to your body and mind. However, before you climb on any motorcycle, you must first pass a written Motorcycle test.
Every province has its own official handbook that aspiring motorcyclists use as a guide to preparing for their written test. In the handbook, you can find sample questions that test you on a variety of topics.
However, while the handbook is informative and perfect for newbie riders, renewals, and resits, it's not enough. Our practice motorcycle tests can help you pass the real thing. Want to know how?
BASED ON THE MOTORCYCLE HANDBOOK
Pass Your Written Motorcycle Permit Test with Flying Colors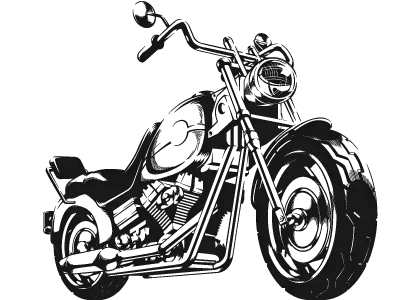 When you ride a motorcycle, you experience a feeling of pure joy. You experience such joy because it's fun to ride a bike. Every twist of your wrist releases adrenaline, which releases good feel hormones such as endorphins.
However, you can not hop on any motorcycle and ride off before you take your motorcycle permit test. The Ministry of Transportation usually administers this test in your respective province.
While the official handbook provides all the information to prepare for the motorcycle permit test, it's not enough. This is true, especially if it's your first time taking the test. Most first-time test takers feel overwhelmed when taking the real thing that they fail. Well, our practice motorcycle tests can change your success rate.
Official Motorcycle Handbook
You can download the official motorcycle handbook available in pdf. Yes, the handbook is lengthy and a bit boring to read. However, you must prepare for the motorcycle permit test.
Sadly, it's not enough. Our free motorcycle practice tests can help you learn the correct information and prepare for the actual test. Our mock tests cover all the topics available in the official handbook and more.
They are available for free and you can attempt the mock quizzes as many times as you want. Even when you fail the entire test, you have unlimited attempts to retake the test. This allows you to learn and get it right before you take the real Motorcycle permit test.
Try Our Free Motorcycle Tests!
The best way to pass the real motorcycle permit test is to prepare beforehand. Our motorcycle practice test is similar to the actual tests. As such, you'll get familiar with the structure of the questions as they're designed just like the real thing.
If you pass our practice motorcycle tests in all your attempts, then you're ready for the real test. All you need to do is book the real motorcycle permit test online with the driving test office and sit for the real motorcycle permit test.
THE RIGHT WAY TO PREPARE
CHOOSING YOUR MOTORCYCLE THEORY TEST SITE ONLINE
The official handbook contains lots of information that every newbie motorcycle rider needs to learn. It contains information on traffic signs and more. While it's informative and has sample questions to test you on what you've learned, it's not enough.
Our practice motorcycle tests mirror the real thing. So, if you want to pass your motorcycle permit test on your first try, choose the right motorcycle theory test site online.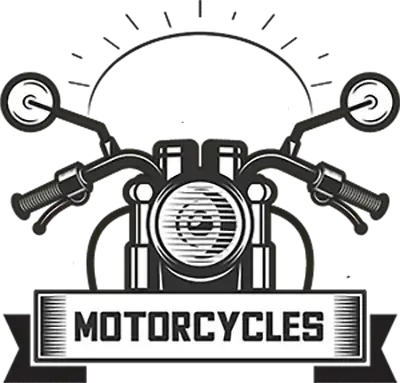 LEARN WITH FUN
WHY OUR USERS PASS THEIR MOTORCYCLE PERMIT TESTS
The secret to why our users pass their real motorcycle permit tests is that they attempt our practice tests as many times as they need. This allows them to learn and prepare for the real test.
LETS START
PASSING YOUR MOTORCYCLE KNOWLEDGE TEST WITH FLYING COLORS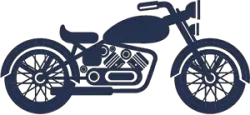 More than 50% of people who attempt the real motorcycle permit test fail because they did not know what to expect. With our practice tests designed just like the real thing, you can study and learn at your pace. In addition, we give you unlimited attempts and access to our innovative dashboard.
Our smart dashboard gives you access to detailed performance reports, your passing score, and more. So, if you're looking for a way to kick out the anxiety and pass the real motorcycle permit tests, practice with our mock tests.
Our database has more than 250 multiple-choice questions and answers. This will help you learn and understand the traffic rules and highway code. The questions are virtually identical to those in the real tests. This allows you to know which areas require a little more effort so that you can work on correcting and improving them.
Want to pass your written motorcycle permit test on your first try? Visit www.drivingtest.ca and practice.