Motorcycle Practice Test - Why Practice Tests Help Make Perfect Exams
Driving is an essential skill that one can gain. It allows you to move freely from various places and you can even make money from it if you want. Now, there are two necessary things needed to gain a motorist driver's license in Canada. One is that individuals must pass the practical driving exam which involves driving a motorcycle on the road. The other is a written test that evaluates one's knowledge about road rules. The motorcycle knowledge written exam costs money and time. So to increase their chances of passing during their first attempt, many people use practice tests. Continue reading to learn more about the motorcycle practice test.
If you are looking for a trusted way of prepping for your motorcycle license exam, you are in the right place. Our goal is not only to teach people how to safely operate a motor vehicle but also to give the best possible online training for becoming smart & skillful drivers in this highly motorized age.
What Is the Difference Between a Practice Test and a 'Real' Exam?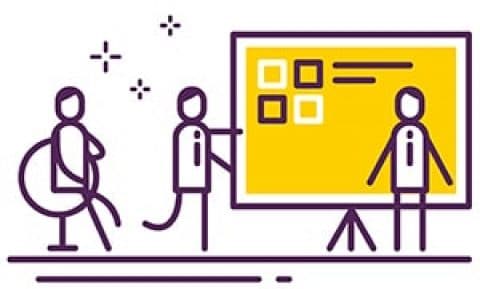 Practice tests are like the real exam. They feel and look like actual exams hence an excellent way of familiarizing them with the experience of taking a test. Content covered on practice exams is what will be on your real test. Well, not similar questions but chapters and content are distributed similarly in both tests. However, with practice exams, you don't have strict restrictions plus, although you'll get your results at the end of your test, they're not recorded. Additionally, while you can take practice tests as many times and anytime you want, real exams are given on a specific date decided by your local transport authority office.
How You Should Be Using Practice Tests to Maximize Your Performance On Motorcycle Written Test?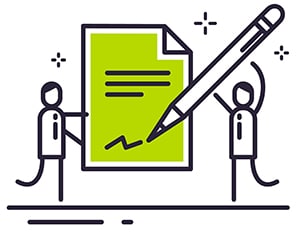 There are various ways that people can undertake practice theory exams. One common way of preparing for practice tests and the real test itself is by getting a computer CD or book that contains information relating to the written knowledge test. Drivers need this raw knowledge to pass the written part of their driving test. Practice tests are usually a computer program that you can download from the internet or run it off of your computer. These tests usually mimic the format of the real theory exam so that individuals can know exactly what to expect when sitting for an actual test.
Now, there are different questions featured on practice tests. Mostly, they focus on road rules and regulations when driving. These tests may include content about legal issues like speed limits, what road signs mean, and right of way among others. One section can be all about identifying road signs and their meanings. Tests also feature a hazard perception section that tests drivers' knowledge about various hazardous situations that can occur while riding and how to react to them. We advise that you do many practice tests as possible before your actual exam. And once you get your results, evaluate areas that you're not very familiar with then revise them again.
Why Practice Exams Are the Best Way to Study for the Motorcycle Knowledge Test?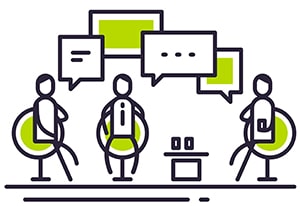 One question that many people ask is whether a motorcycle practice test is really worth it. Some drivers say that they passed the real exam on their first attempt hence see no reason why someone would spend money on practice theory tests. Although this may be true, not everyone will pass the knowledge test the first time. It's always advisable that you undertake this test when you've thoroughly prepared and you're confident. Note that you pay for taking the real theory test every time you do it. Therefore, it is worth paying for low amounts to purchase practice tests to increase your chances of passing. Here is why you should use practice exams.
Helps You Become Less Nervous-practice tests resemble the real exam. Therefore, individuals will have an idea of what to expect during their driver's exam. This helps you to be less nervous and more ready to undertake your real test.
Safe Practice– motorists can use virtual driving test to practice safely. Note that safe practice allows drivers to build their confidence and skills. And practice tests provide significant benefits for drivers to prepare for the real exam. Also, note that a driving test of any kind improves a rider's performance who is preparing for a motorcycle test. A rider ho has many opportunities to be tested improves their skills with every chance.
Increase Your Chances of Passing-statistics reveal that many people don't pass the driving test during their first attempt. If you fail, you'll have to retake the exam. But, you can save yourself money, disappointment, energy, and frustration by taking a practice test.
Become a Better Driver-simply passing the test doesn't qualify you as a good driver. Driving is a huge responsibility which if handled carelessly can result in an accident. Practice tests educate you on driving rules and regulations as well as how to respond to dangerous situations while riding makes you more equipped and confident.
Learn at Your Pace-rather than trying to cram everything at once to prepare for your real test, you can study at your own pace then use practice exams for monitoring your progress. Taking practice tests will help you know which areas you need more practice/knowledge.
Sign Up With www.drivingtest.ca For Expert Advice on the Motorcycle License Questions and More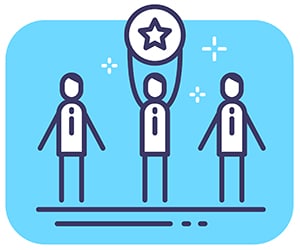 Most book stores have a practice test theory selection in print. But, ensure that you confirm that the book is updated and relevant to the driving regulations in your local area. There are also various online places you can obtain practice tests. You can search the internet for various places that offer these tests. However, the only drawback with this is that you'll be given a wealth of results which makes it hard to decide on a particular site. We recommend signing up with www.drivingtest.ca. This is a trusted site that helps prepare riders for their exams. You can learn the fundamentals aspects of motorcycle riding to prepare you to get to the road. This site has all the information, assistance as well as knowledge you need for driving.
Drivingtest.ca is one of the most trusted online resources for individuals preparing to ride for the first time. Our aim is to help aspiring and first-time riders learn the fundamentals of motorcycle riding so they will be well-prepared while on the road. We invite you to browse our site for more information and resources that can provide the information, knowledge, and assistance you need.
Final Thoughts
Practice tests are essential to pass the driving test. They help you sharpen your driving skills and reduce your failing chances during the real exam. If you have an upcoming motorcycle knowledge written exam, prepare for it by doing several practice tests.