Nova Scotia Driving Test Procedures Are All About Making You A Safer Driver
Although you may be skeptical of the benefits of a written driver's exam, there are indeed aspects of being a motorist that can't be learned exclusively from sitting behind the wheel. Even if you think of yourself as the safest driver in Canada based on your abilities to successfully do some Fast and the Furious maneuvers. Most of which are illegal, so don't try them once you hit the road. This talent won't do you a lot of good if you don't know what color means what on a stoplight or what a particular street sign represents.
The written test isn't just about making sure you know the rules, but it also makes sure you understand the road signs and signals that give motorists valuable information about things such as road conditions, sudden turns ahead, traffic lights, and important upcoming intersections.
Taking and passing a written test before you get behind the wheel proves to the province that you have memorized the signs they have put up a well as the rules and regulations of Canadian roadways. These rules and regulations are designed to make sure everyone on Nova Scotia's roads is as safe as possible while driving.
What Will I Learn From a Nova Scotia Practice Drivers Test?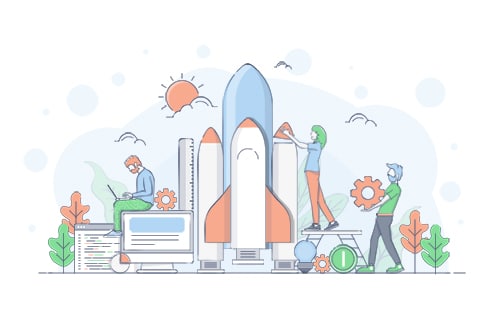 The practice test evaluates potential motorists' knowledge of street and highway signs before they're allowed to hit the road. The practice test helps to familiarize you with these important signs as they are defined and explained in your Nova Scotia driver's handbook. The practice test also prepares you for questions about right-of-way, what to do at an intersection, and the proper way to merge onto and off of highways.
One of the other great benefits of the practice test that cannot be found in your driver's manual is the "format" of the written exam. Taking a practice test prepares you for the style of the questions, so you can build strategies for yourself about how to tackle it. The test is multiple choice, so training yourself to read each of the potential answers and using the process of elimination to weed out answers you're sure are incorrect is a huge benefit of practicing beforehand.
You gain not only the knowledge required of you by taking a practice test, but you also learn ways to compensate for lack of knowledge when you're caught off guard by something you don't recognize. And rest assured, this temporary lapse of memory happens to even the best drivers, so taking a practice test keeps you from getting discouraged. A combination of knowledge and test-taking techniques is the only way to guarantee a perfect score on your written test, and taking practice exams ahead of time gives you that combination.
Find a Nova Scotia Driver Examination & Testing Centre Near You:
Please enter your city or postal code below:

A Practice Written Knowledge Driving Test Will Help You Focus Better on the Real Test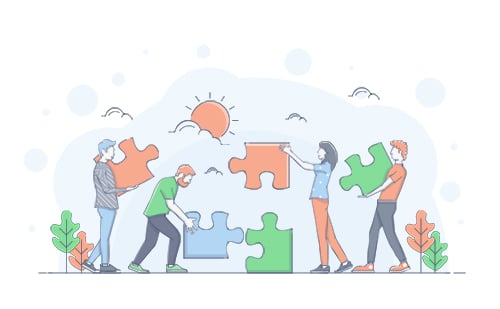 Once you've taken as many practice tests as you need to feel prepared, you won't have the distraction of uncertainty. You'll know the answers like the back of your hand. Unpreparedness is a slippery slope that can lead to panic, which can lead to more incorrect answers. This can also lead to you walking out of an examination center empty-handed and stuck in the passenger's seat when you were hoping to hop behind the wheel and cruise home with your learner's permit or license.
In addition to making sure you know the material, taking practice tests ensures your comfortable with the real test. You won't be surprised by anything you come across on the real test if you've put in the hours practicing for your exam. Getting caught off guard can lead to the same results as being panicked and uncertain. Making sure you have the tools necessary in tandem with the motivation you already have to succeed and start driving will help you focus on the written exam.
How Can I Pass the Nova Scotia Learners Written Test on my First Try?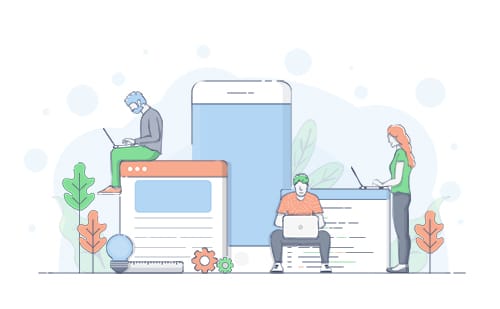 The short answer: practice, practice, and practice. The long answer: make sure you're so prepared that nothing can go wrong. A big issue hopeful drivers run into ahead of either their written or road test is nerves. It can be overwhelming when getting behind the wheel of an automobile next to a complete stranger who decides your driving fate is enough to make a person's heart rate go up.
The same goes for sitting down to take the written test. But preparedness really is key, especially when it comes to the written portion of the test. Think of it this way: you're required to practice driving before your road test, so why shouldn't you practice ahead of the written exam?
Before you sit down to practice, you should read your driver's manual cover-to-cover. Believe it or not, you even have to prepare to practice. You may be surprised by just how much you didn't know before reading the manual. Making sure you're familiar with the rules of the road will make taking a practice test easier, and the quicker you master the practice test, the greater your chances will be of passing your actual exam on your first attempt.
Want the Best Resources for Your Nova Scotia Drivers License Test? DrivingTest.ca Has All You Need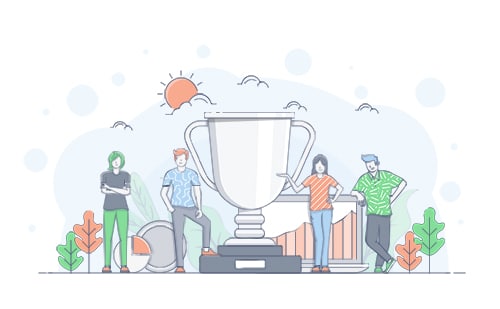 DrivingTest.ca has all the information and practice tests you need to get you prepared for your written knowledge test. With free practice tests for personal and commercial vehicle license and permit exams, DrivingTest.ca is your one-stop shop for getting prepared for your written test.
Additionally, we can tell you where your nearest test examination center is, and our bog has countless articles like this one with great, helpful tips about other aspects of obtaining your license and driver safety. There's even information on our blog how to schedule your G1 learner's permit test or license exam.
We want you as prepared as possible to hit the road, both for your safety and the safety of every driver on Canada's roads and highways. All of these great resources and tools are currently available at DrivingTest.ca, and we're here to help you succeed.