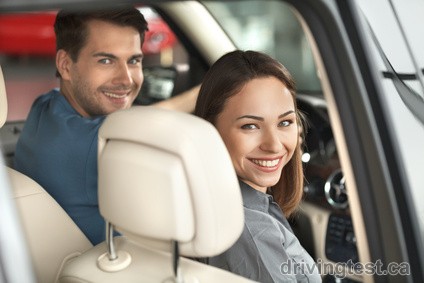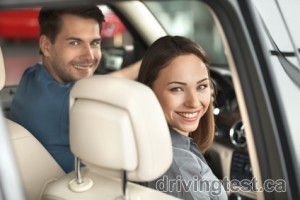 There's nothing quite as exciting as getting to drive for the first time. Of course, before you can hit the road in Ontario, you must first pass the G1 Test. This is a test created by the Ministry of Transportation (MTO) to test the potential driver's knowledge of driving rules and the ability to recognize road signs.
Where to Take the Test
This test is available to take at your local DriveTest Centre. All of the locations offer a paper version of the test, and some of them also offer a computerized version of the test. If you prefer taking your test on the computer, contact your local center to verify that they offer this option. You can find a Drivetest centre here.
Testing Basics
The test is broken into two sections: Road Signs and Rules of the Road. Each section has 20 questions in a multiple-choice format. You can miss up to four questions per section and still pass the test.
Where Do They Get Those Questions?
All of the questions that appear on the G1 Test come from the Ontario Driver's Handbook. This handbook is available for download online, or you can pick up a copy at your local DriveTest Centre. The handbook lists all of the laws, rules, and road signs that drivers need to follow on the road or might see on the road. This is a lot of information.
How to Pass
Now, take a deep breath. You can do this. The key to acing the G1 Test is confidence and knowing the material. Taking an online G1 practice test when you have a few spare moments can test your current knowledge and show you areas where you need to spend a little more time studying.
Here at Driving Test, we're dedicated to helping you pass on your first try. We offer multiple practice tests that cover both sections of the test that you can take as often as you like until you have the knowledge and confidence test.