Ontario has strict laws against impaired driving, and drivers are subject to testing if they are suspected of driving under the influence of drugs or alcohol. It is vital for everyone to respect and follow these rules to ensure road safety for all.
Get Ready For Ontario Written Driving Test With G1 Test Online Practice Quiz
It is essential for a person of age to have and to own their driver's license. May it be that you are owning your own vehicle, or don't have one, it is important that you have one with you because it can be used as a legal document or a piece of someone's identification.
A driver's license is a legal document and authorization given to a person to operate and use one or more motorized vehicles such as personal cars, vans, trucks, or buses on public roads. Some places require every member of their community to have a driver's license once they have reached the legal age.
In Ontario, Canada, there are 12 types of class licenses that can give you permission to drive certain vehicles. You must get these class licenses so that you can be able to drive different vehicles for it may be illegal if you don't have one.
Graduated Licensing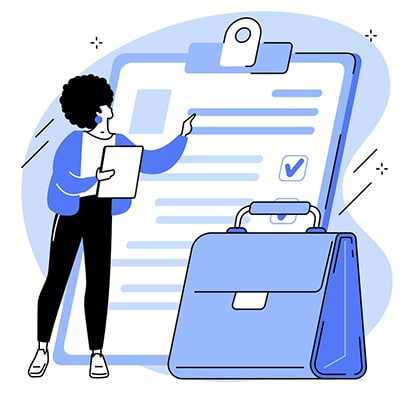 If you are in the legal age and are about to apply for a driver's license for your motorcycle or your first car, this is the kind of license you must first have. This is your first step on learning the basics of driving and get experience eventually.
In applying for this license, you must be 16 years old, which is the legal driving age in Canada, and pass two kinds of tests, which are the vision and basic knowledge of road signs and traffic rules. If you pass these tests, you may be given the Class G1 license, then go apply for the next classes.
Your next steps…
In these next steps in applying for more advanced licenses, you must now show more legal and original documents, plus, you must pay a certain fee that covers all that is you need like the tests and a five-year fee for your license. Though if you didn't pass the first tests, you are charged another set of fees for other tests.
The driving tests
The driving tests are a set of tests that will determine if you are ready to have your license. For example, if you are getting your graduated licenses (G1 and G2), you have to undergo different kinds of tests:
Level One (for Class G1)
At this level, you are encouraged to take part in the 12 monthly training for the proper driving skills and road knowledge. This can give you gain more driving experience and approve a certain course that can shorten the length of your Level One training.
G1 knowledge test examination
In taking this g1 test online, you must have studied the Official Driving Manual or Handbook of the MTO. If you have passed this test, and a road test for your level, you can now have your G1 license. Make sure that you have the following items with you:
2 valid identification papers or documents
Money for your test fees
Contact lenses or glasses if ever you need one in driving
G1 exit test
If you are now interested in getting your G2 license, you must pass this exit test. You also have to study the Official Driver's Manual or Handbook and prepare the following items for your tests:
Your own vehicle that is in good order
Money for driving tests fees
Contact lenses or glasses if ever you need one in driving
Arrive 30 minutes at least before your test appointment
Level Two (for Class G2)
This level is more advanced than the G1 class and can give you more privileges in your driving experience.
If you have your G2 license, you can now:
Have one passenger aged 19 or under for the first six months
Have three passengers aged 19 or under for the next six months
Road Tests
In this test, you are to be tested on your ability to follow the rules and regulations, and safety practices for driving. You can schedule an appointment at any of the driving centers in your area. And make sure that you bring your appropriate vehicle in its proper condition and plated.
For Level one drivers, it is a must to have an accompanying driver with you. All road tests are timed and you are not allowed to be coached during the tests.
If you are done with the test, you will be given the result or report of your examination and the mistakes that you might have done. If you fail this test, you will be given the report on which you have to improve, and you can take a test again but with 10 days interval.
G2 exit test
If you are interested in getting the more advanced license, you can now have the exit test for the G2. But it is required that you have passed the road test first before you are to be given this test. In preparation for this you must bring the following items with you:
Your own vehicle that is in good order
Money for driving tests feeS
 Contact lenses or glasses if ever you need one in driving
Arrive 30 minutes at least before your test appointment
Remember that you must be able to complete a Declaration of Highway Driving Experience Form and describing the road test that you have experienced.
For new Ontario Residents
If you are to be a new Ontario, Canada Resident, and you have a driver's license from the place that you are from, you can use that for the next first 60 days, then you can get a permanent license if you want to have one, just make sure to pass all the needed requirements for your application.
Getting your driver's license is an important job to do and requires a lot of effort, time, and resources. Make sure that you are ready not only physically, but also emotionally and have a good mindset of what you are going to do. Remember that safety is always an important part of the whole process and being in the right way of things will help you get your goal. This will give you peace of mind and excellence in everything you do.