DrivingTest.ca is an online driving test practice site that serves all provinces and territories in Canada. Advance through the practice tests at your own pace on any computer, tablet or mobile phone with internet access. While these tests are not the same as the actual ones you will be taking, they can give you a good idea of what to expect. It is all FREE!
Ontario Driving Test – Road Signs 1
It is recommended that you take a practice test before you take the actual written test. Please note, however, that this is not the actual test, and you will not receive your license if you pass this sample practice test. If you're getting your driver's licence, you've come to
All You Need to Know about Ontario Written Driving Test
So, you want to get your Ontario driver's license. You want to pass the Ontario driving test on the first attempt. You are here means you want to gather all the relevant data before taking the test. We understand your concerns, and we can help you to plan the further steps without any confusion. If you are sixteen years old or above, you are eligible to write the test and get a driver's license. However, you will have to understand safe driving rules before writing the test. The process will involve two steps, and it might take around twenty months. Therefore, you should not expect any immediate results. Let's cover more details to help you to understand the process.
What Will You Need for GI Test?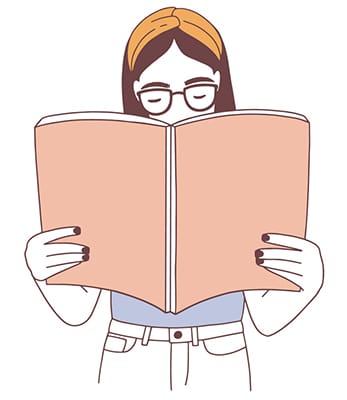 First of all, you will have to understand the requirements to apply for the G1 test. The age requirement is sixteen years old. Apart from that, you will have to pass an eye test. Before visiting the Drive test center, you need to ensure that you have documents to prove your identity. The document needs to have your signature, name, and date of birth. Here are a few documents you can carry with you while visiting the Drive test center.
Canadian Citizenship Card
Your Passport
Proof of Residence
Permanent Resident Card
Immigration Papers
G1 Test Format
Before writing the test, you should know the question type and format to perform your best. The test will have forty multiple-choice questions. You will have to choose the correct answer. Also, the test will have two different parts, and each section will include twenty questions. The first part is all about testing your knowledge about traffic lights and signals. Therefore, you will have to know about seventy traffic lights and traffic signals to score well. However, the second part will test your knowledge about road rules. Hence, you will have to know about ninety road rules to pass the second part.
Do I Need to Know All Traffic Rules, Lights, & Signals to Perform Well in the G1?
Yes, you will have to go through all of them to pass your test in the first attempt itself. Without adequate preparation, you might not answer a few questions. Also, the questions will not be the same in all the tests. Therefore, you will have to be thorough about the traffic rules and signals to avoid any confusion.
How to Prepare for the Test
You can start your preparation with the Driver Handbook of Ontario. The handbook will have all the road rules. In brief, the book is all about improving your driving knowledge. You will be aware of the Ontario road rules, traffic signals, and other things. Also, there will be some tips to improve your driving and stay safe on Ontario roads.
Where to Get Ontario Driver Handbook
The Driver Handbook is easily accessible. Yes, you can find it online. You can get it on the ServiceOntario website. Also, you can get a copy of the handbook at the Drive Test Center. Apart from that, the Drivers Handbook is available in many retail stores. Therefore, you can have one from any of these sources.
Once you have the book, you can follow a routine to cover the book thoroughly. It is not about writing the test only. The handbook can make you a better driver. You can confidently drive your vehicle on the Ontario roads if you know all the road rules and traffic signals.
After going through the handbook, you can write practice tests. You will find many online practice tests. Free options are also available. You can write as many as possible to hone your skills. Also, practice tests will help you to know your preparation level. If you cannot perform well in practice tests, you can study more and write practice tests again. Once you are fully confident, you can go ahead and write the official G1 test. Thorough preparation can enable you to pass the test with good scores!
Tips to Pass the GI Test
Get the Driver's Handbook and study thoroughly. It is a must if you want to pass the test. Practice tests can offer additional help. However, they cannot help you to pass the test. Therefore, you will have to study the driver's handbook, and then you can consider the following tips to perform better in your test.
Focus on Practice Tests
As stated earlier, you will have to write many practice tests. The practice tests will help you to understand the question types. After writing practice tests and scoring well, you will be confident enough to appear in the official written Ontario driving test. You will have to keep taking practice tests until you score well a few times.
Relax & Feel Confident
If you understand the road rules and traffic signals, you do not need to worry about the test. Also, the questions will be similar to practice tests. Therefore, you do not need to take the stress and work hard the night before the test. Get your sleep and write the test the next day confidently.
Understand Questions
While taking the test, first, you will have to understand the questions. You will have enough time to write the G1. Therefore, you do not need to hurry to write the answers. Take your time and understand questions to write correct answers. Otherwise, you might make mistakes, and that will impact your overall score.
Many people cannot pass the G1 test without adequate preparation. However, it is not that difficult. You can read the drivers handbook thoroughly and take practice tests before writing G1. Once you pass the Ontario driving test, you can start your preparation for the G2 test. It is worth mentioning that G2 is a road test, and it will test your driving skills on the road.
Once you pass the Ontario driving test or G1 test, you will get a G1 license, and it will be with you for around eight to twelve months or even more. After passing the G2, you will get a G2 license. It might be a long journey, and you can get the full license with adequate preparation.