Alberta Driving Test Resources - Helping You Pass First Time
There are no two ways about this; it is a requirement for anyone to have a driver's licence to operate a vehicle on the Alberta roads. That applies to drivers who are getting the permit for the first time, those required to retest after losing the licence, and new residents in Alberta. However, preparing and taking the test requires time, effort, and a considerable monetary cost, and hence you would probably prefer to take it only once. To that effect, this article will dig deeper into Alberta driving test resources that can help you pass the first time.
The Benefits of Being Prepared by Alberta Learners Practice Test
You will know what to expect
Preparation is crucial in ensuring that you project what to expect during your Alberta driving test. The practice tests enable you to familiarize yourself with the type of questions you might be asked. They also allow you to understand the question structures and different wording in various topics. Besides, by knowing what to expect, you will be better prepared and enhance your chances of succeeding the first time.
You can monitor your progress
Practice tests can help you assess the information that you have acquired. Since you will be tested on different topics, you can monitor your progress by assessing the areas that you haven't grasped the content yet. Besides, by offering an explanation for every question that you get wrong, the tests enable you to restudy in your weak areas.
Study the required material
Taking the practice tests can improve your ability to learn the material required. That is because they help you to know and concentrate on the exact areas that you will be tested. That way you also avoid studying for materials that do not feature in the Alberta driving test.
Calmed nerves
Tests are known to bring nervousness that usually hinders someone from performing it well. The practice tests will allow you to gauge your nerves. Besides, by exposing yourself to numerous tests, you can get used to them and you will, therefore, put your exam jitters at bay on your appointment day.
You will avoid surprises
Alberta driving test questions come from an extensive database of quizzes. By taking the practice tests repetitively, you will avoid surprises from unexpected questions during your real test.
Find an Alberta Registry Agent Near You:
Please enter your city or postal code below:

When You Take Practice Tests, It Should Mirror the Real Thing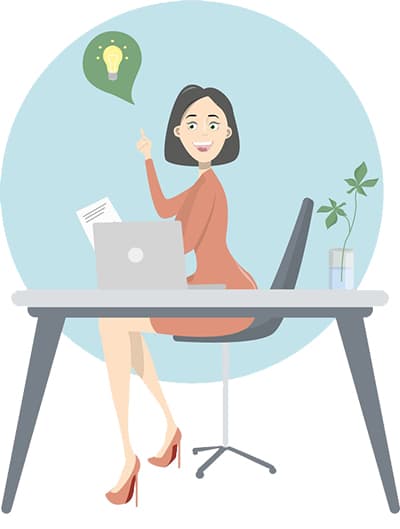 A good practice test should be a replica of the original written test to enable you to pass the test faster and more effectively. Here are ways in which the Alberta class 7 practice tests should mirror the actual exam:
Number of questions
The Alberta driving practice test should have 30 questions just like the actual exam. While every question does not have a time limit, you will need to answer at least 25 queries correctly to pass the test. By having the same amount of questions as the real test, the practice tests allow you not only to familiarize with the material but also to set your answering pace.
Questions spectrum
Since no written test is similar, the practice tests should draw questions randomly from the Alberta Driver's handbook. Just like the real tests, they should cover different traffic law topics including regulatory signs, warning signs, temporary signs, HOV signs, regulatory signs, as well as information and direction signs. The test should also assess on the rule of roads including road markings and parking regulations in Alberta.
Answering technique
Each question should appear with a set of four possible answers. Just like the real tests, the answers should be similar to each other. Thus, you need to read the question as well as the answers carefully before shooting for the one that you feel would be the correct answer to that question.
Getting Ready for Your Alberta Driver's License Test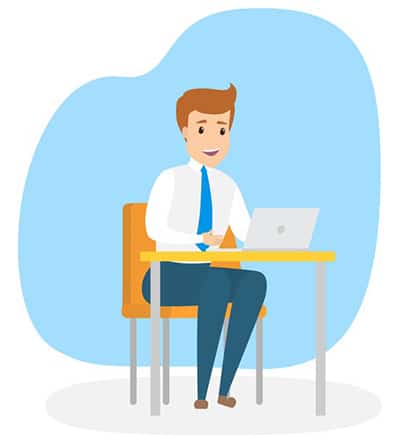 Getting ready for the written test might seem overwhelming. But, you can overcome this by preparing in the following ways:
Study your driver's guide
The Alberta driver's handbook should be your friend when it comes to studying for the knowledge test to obtain your permit. It is a valuable resource and by carefully reviewing the content, it enables you to understand good driving practices and rules of the road in Alberta.
Take breaks
Use study tips as you would for any other test. That includes making and highlighting notes of important sections or key points. You should also allow yourself a luxurious break of 10 minutes every half an hour. Moreover, study throughout a larger time frame rather than cramming the night before the test. This will ensure the high efficiency of your brain, making it easy to retain more information.
Test your knowledge
Once you have studied the guide, you should test how much information you have retained. You can do this by taking an online Albert practice driving tests. These are excellent resources that you can work through several times to test your knowledge and to get a better understanding of the types of questions you will be asked when you write the actual exam.
Take a drive and ask questions
Most new drivers learn best by hands-on capacity. So, besides studying, it is essential to take a drive with a fully licensed individual and ask questions about what you have learned. Try to implement the freshly-acquired knowledge in real-world situations. Ask about different traffic situations and observe how the driver tackles and deals with them. Also, you can work out a way of directing the driver into different actions and to follow the road signs and rules.
Pass Your Alberta Learners Test with DrivingTest. Ca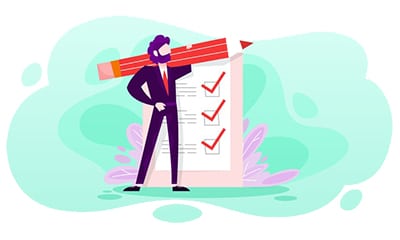 Taking the driving test is a significant step to obtaining your Alberta driver's licence. Even so, passing the Alberta driving test the first time requires you to be more dedicated to learning and obtaining information. Thus, it is vital to sign up with DrivingTest.ca to fully prepare using our fast and effective methods. We offer summarized information about the Alberta Driver's handbook so you can study efficiently. Moreover, our site is your instant access to limitless real exam replicas that will enable you to ace the Alberta driving test the first time.