CHOOSE YOUR FREE ALBERTA PRACTICE TEST
Pass Your Exam With Our Free Practice Alberta Driving Test
Our Sample Alberta Driving Tests Give You the Practice You Need to Pass With Flying Colours.
YOU DON'T PAY A CENT FOR OUR PRACTICE DRIVING TESTS
The Alberta driving test is a requirement for anyone who wants to drive in Alberta. This includes first-time drivers, new residents, and those who need to retest after losing their license.
You shouldn't take your Alberta driving test on a whim. Not passing the driving test can cost you money and make the process of getting your Alberta driver's license take even longer. Passing the driving test ensures that you master the key skills needed before you can drive in Alberta.
DrivingTest.Ca offers comprehensive practice tests for drivers in Alberta. Our tests are 100% free with no registration required. Simply visit our website and get started studying for the exam today. 
What's the Alberta Driving Test?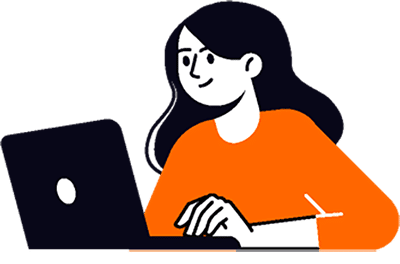 The written Alberta driving test will review your Alberta Driver's Guide knowledge. The guide covers information about licensing, safety, and operation of cars. The exam will test you on different parts of the guide.
The written test includes 30 questions about the rules and regulations of driving in Alberta. You have to pass the test to get your Alberta Class 7 Learner's Driver's License. You have to complete the test within 60 minutes and need to get 25 questions right to pass.
If you fail the exam, you'll need to wait 24 hours before you can take it again. You can take the exam however many times you need to before you pass. However, you'll have to pay a fee each time you take the test.
Find an Alberta Registry Agent Near You:
Please enter your city or postal code below:
Who Needs to Take the Alberta Driving Test
There are a lot of different scenarios where you'd need to take a written Alberta driving test. To get your driver's license, you'll also need to have car insurance for your vehicle and the right documentation for it.
Why Should I Take Practice Alberta Driving Tests?
Our Alberta driving practice test will help you get started preparing for the actual written exam. Our tests include 180 practice questions and answers. The questions cover various topics, from traffic rules to road signs.
We've added hundreds of pictures to make our written driving test easier to pass and understand. Each practice exam on our website is specific to the province. We've updated the test from the latest official Alberta driver's handbook.
Taking practice tests has more benefits than helping you study driving information. Our tests are designed to help you efficiently learn what you need to know.
Know What to Expect on Test Day
There are hundreds of questions that might appear on your driving test. Be prepared for anything that's thrown your way by taking our practice tests. Avoid encountering surprise questions that you don't know anything about.
By taking our practice tests more than once, you'll know exactly where you stand with your knowledge of Alberta. Focus on areas that you're struggling in so you're prepared to take the test on exam day.
It can be stressful taking the Alberta driving test. You want to do everything you can to make sure you pass it. Unfortunately, sometimes our nerves get the better of us.
Our practice tests will help reduce your stress about taking the test. You'll get used to the format and content of the test, helping you manage your jitters.
HEAR WHAT OUR PREVIOUS STUDENTS HAVE TO SAY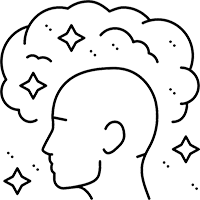 DrivingTest.Ca is proud to have helped many driving students throughout Alberta get ready for their driving exams. Hear what they say about how our tests have helped them prepare.
It gives excellent practice with appropriate knowledge.
Excellent resources for explaining all details for people to know to do. I feel confident about the test :).
It is conducive for me to understand Alberta's driving skills.
Informative and nicely sequenced
Quiz in each section makes it interactive and gives way for learner to check his/ her understanding.
DRIVINGTEST.CA WILL HELP YOU PASS YOUR EXAM ON THE FIRST TRY
TAKE THE FIRST STEP TOWARD PASSING YOUR ALBERTA DRIVING TEST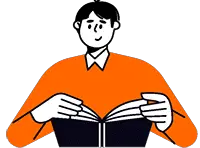 The last thing you want to do is take Alberta's written driving test repeatedly. Not only will you delay getting your license, but you'll also rack up a lot of costs.
DrivingTest.Ca is here to guide you through the process of passing the written exam on the first try. Get started taking our practice exams today.