CHOOSE YOUR FREE SASKATCHEWAN PRACTICE TEST
SGI PRACTICE TEST - WHAT TO LOOK FOR WHEN LEARNING TO DRIVE IN SASKATCHEWAN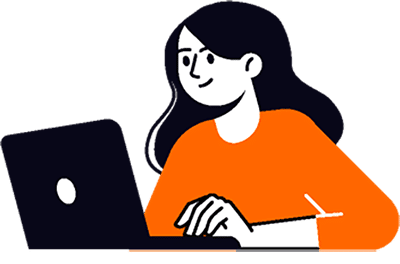 The knowledge test is one of the tests you must pass to get a driver's license in Saskatchewan, Canada. It consists of two segments- driving situations and the rules of the road and signs identification. It also assesses your knowledge about driving procedures, facts, principles, and concepts. Furthermore, the test has 40 questions with multiple answers, and for you to pass, you should get at least 32 questions (80%) correct. As such, this article will elaborate on what to look for to learn how to drive and pass your SGI test.
IDENTIFY THE RIGHT SGI PRACTICE DRIVING TEST WEBSITE BEFORE YOU SIGN UP
There is an endless list of websites that offer SGI practice test apps. However, not all of them effectively ensure you perform well in your exam. Therefore, you must identify a good SGI practice driving test website before signing up. Here are a few aspects to consider:
Find a Saskatchewan Driver Exam Office Near You:
Please enter your city or postal code below:
TAKING YOUR SASKATCHEWAN DRIVING TEST – TIPS AND HINTS
While taking the driving test can be nerve-wrecking, passing it is an essential rite of passage for you to get behind the wheel. Here are some tips to ensure you do well when you take the Saskatchewan driving exam:
A SGI Written Practice Test Is Only Part of the Journey
Driving your car isn't something you can cram and learn overnight. It entails long-term commitment, learning, and practicing and passing the SGI test. Even so, you shouldn't allow the SGI written test on the road signs and rules of the road to intimidate you.
You can use the free SGI driving test practice series to help you gauge your stand of the Saskatchewan driving test. Our tests will offer you a deeper understanding of Saskatchewan's traffic signs and road rules, help you pass your SGI test, get your driver's license quickly, and make you a safer driver in the long run.
Authoritative, Province-Specific SGI Class 7 Practice Test Resources At DrivingTest.ca
Learning to drive safely in the province of Saskatchewan is essential to stay on the right side of the law and safeguarding yourself and other road users.
Our SGI practice test, with multiple-choice questions, is intended to help you prepare for the Saskatchewan Driving Test for Class 7 learner's Novice 1 license test that is required before you can get your driver's license. This free SGI written test practice is a lesson that is essential for getting your Saskatchewan driver's license at your local licensing office. Please note, however, that this is not the actual Saskatchewan driving test, and you will not receive your license if you pass this practice test.
There are three stages to Saskatchewan's Graduated Driver's Licensing Program – Learner, Novice 1, and Novice 2. As drivers pass through these stages, they will see fewer restrictions at each stage until they graduate with an experienced Class 5 driver's license.