Why Practice Tests Are Essential to Success on NL Driving Test
A practice driving test is a free online tool that will help you learn what you need to know to pass your NL driving test more efficiently. It will also allow you to test what you know so you don't waste time taking the test when you aren't ready yet.
Without a practice test, you may feel surprised when you arrive at the office on exam day and see the test. What kinds of questions will you be asked? What will the format be? By using practice exams, you will already be familiar with the format for the questions. You will have experience answering these kinds of questions on this knowledge, which will make you more comfortable and confident on the test day.
What is a Practice Driving Test and What Can it Do for Me?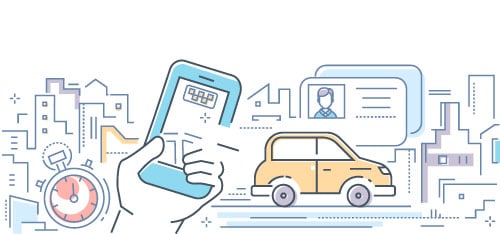 What is the practice test exactly? On the actual exam, you will be asked questions about the rules of the road, you'll be asked to recognize road signs, and you'll be asked about safe driving practices. There are practice tests created by professional drivers. These practice tests are not the actual exam you will take, but the questions are written in a similar manner and the test is designed in a similar format.
On websites like DriverTest.ca, professional practice driving exams have been created with multiple choice questions. There are multiple practice tests so you can see where you need to learn more, study further, and take another practice driving test.
Does this seem like an extra step? It's actually a way to study more efficiently and save yourself time.
Often, people believe they are ready for the NL driving test when they still have more to learn. They go to their local Motor Registration Division Office, take the exam, and fail the pass.
This wastes time, money, and is a hit to the confidence. When you feel more confident taking the test, you will do better. If you're nervous, you may forget things you would have known if you could have focused better.
By using a well-designed and trusted practice exam, you can see what you've learned from the driver's handbook while you're alone at home. When you get your results, you can see what you knew and where you still needed to learn some more.
On a great website with multiple practice exams, you then have the opportunity to study some more and take another practice test. You can continue this cycle until you are passing the practice exams and feel confident in what you know.
By using the practice test, you will save time by putting your study time to use on the subjects you still need to absorb. The practice test gives you direction on what you need to learn so you don't feel lost. You will also become more confident in your own level of knowledge.
Find a Newfoundland and Labrador Driver Examination Centre Near You:
Please enter your city or postal code below:

What Other Resources Should I Use When Studying for the Newfoundland Driving Test?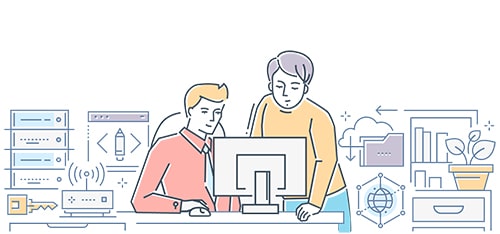 The most helpful other resources you'll need to effectively study for the written knowledge test is the Newfoundland and Labrador Driver's Handbook. You will want to be sure that you read an updated version of this handbook. You can get your own copy at any Motor Registration Division Office or by downloading it for free on the government website for Newfoundland Labrador.
The Newfoundland Driver's Handbook will give you information on all the local traffic laws you'll be tested on during your driving test. Reading through this thoroughly is the first thing you need to do to effectively study and get ready for your exam.
Many people find that it is helpful to set a regular studying schedule and take in digestible amounts of this information at a time. For example, every day for twenty minutes you could sit alone in a quiet room without your phone. Set a timer to help yourself stay focused for the full twenty minutes. During this time, read the driver's handbook and mark spots that feel important.
When you have highlights or notes from your reading, you can review these later. You may also use those notes to create flashcards for yourself. This is a helpful resource for many people studying for the driving test. With great notes and flashcards, you may need to reread the driver's handbook fewer times.
Once you have read through the handbook, it's a smart idea to take your first practice exam. This will give you insight on what it is you already know and you still need to learn. You can put aside your flashcards on the things you got correct and focus harder on the areas where you still need to learn more. This will make your studying time more effective.
Know What To Expect On NL Permit Test On Exam Day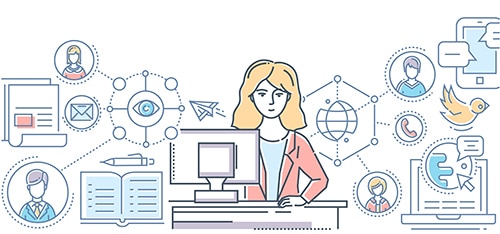 Are you sixteen years of age or older? Have you efficiently studied for your driving test? Have you used practice tests so you feel prepared and ready to go?
On exam day, it's important to feel confident and ready. While being a little nervous is normal, you don't want your nerves to stop you from being able to think and effectively answer the questions.
To take the test, you will visit your local Newfoundland's driver examination centre. Make sure you have checked their hours and days of operation before you go to the office. You can always call ahead of time to confirm.
Bring your identification with you to the exam center.
Once there, you'll need to take a vision test and a written test. Your written test will include similar questions to those you've taken on your practice test. They will cover topics like the driving laws, road signs, and safe driving practices. In order to pass your Newfoundland driving test, you will need to achieve a score of 85% or higher.
Pass Your Newfoundland Drivers License Test First Time With DrivingTest.ca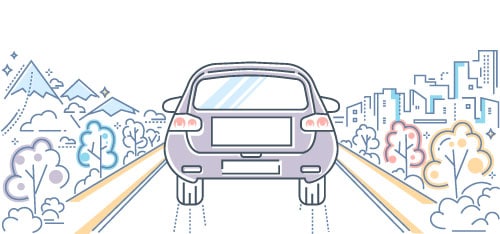 At DrivingTest.ca, you will find multiple online practice driving tests. These practice Newfoundland driving tests have been created by professional drivers to help you learn what you need to know not just to pass your practice test, but to become the best driver you can be.
To pass your NL driving test the first time around and get your NL license, use the multiple practice tests at DrivingTest.ca while you study.
You must be at least 16 years of age to apply for a novice driver Class 5, Level I (passenger car or light truck), or Class 6, Level I (motorcycle). You will become a part of the Graduated Driver Licensing Program.