CHOOSE YOUR FREE NUNAVUT PRACTICE TEST
NUNAVUT DRIVING TEST: WHY PRACTICE TESTS ARE VITAL
"Practice makes perfect." The age-old saying has long been used to highlight the value of hard work. If you are trying to get your Nunavut driver's license, practice is even more important. You must pass the written test to obtain your license, no matter your age or experience level. Practice tests, like the one Nunavut driving test available here, is the best way to prepare for the actual test. Here's why.
A GLIMPSE OF THE ACTUAL NUNAVUT DRIVER'S LICENCE TEST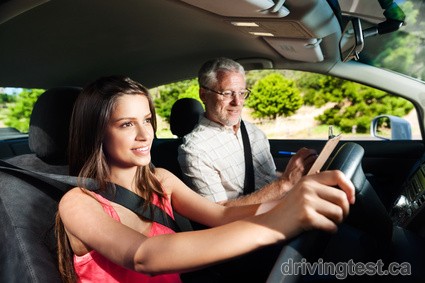 Nobody can look into the future. However, using a Nunavut practice test will give you an idea of the questions you may face on the test. DrivingTest.ca offers many different tests, so you can view many questions and hone in on the topics you struggle with.
INCREASE YOUR CHANCES OF PASSING THE WRITTEN TEST
We developed tests by driver training experts, ensuring you will be aptly prepared for the test. Using practice tests will significantly increase your chances of passing the test on your first try, which is everybody's goal. Knowledge of the subjects you will be tested on and a complete understanding of Nunavut laws on driving will undoubtedly benefit you and make you a better driver in the long run.
Nunavut Practice Tests Benefit You And Other Drivers
Using practice tests and passing your actual driver's test benefits you and other drivers. You will understand the need to be a safe and lawful driver, become aware of subtle rules that may not always be apparent to new drivers, and keep yourself safe. You will also keep others in your vehicle and those around you safe. The practice Nunavut driving quiz will help round out your driving knowledge and make you more knowledgeable and cautious.
We offer six tests for each province of Canada. So you can be sure that no matter where you live in the Great White North, you can have a driver's test tailored to your province. You can also take practice tests for commercial and motorcycle driving, as DrivingTest has tailored tests for these exams. With DrivingTest, you can be sure that you will be prepared to take your driver's test, get your license, and hit the road!
All the questions on the Nunavut Driving Test come from the Nunavut Driver's Manual. This handbook is available for download here.