Start your New Brunswick Driving Test Preparation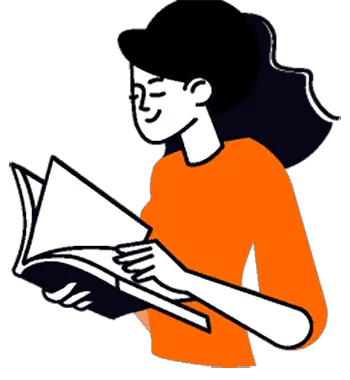 Passing your New Brunswick driving test should be easy for you with the information we provide and our commitment to ensuring every student passes. Our practice tests are informative and help you adequately prepare for the official New Brunswick Driving Test. We ensure that you are well prepared for the actual test, and offering you this exposure will give you confidence before the real test. You could prepare for this Test through the following steps:
Find a New Brunswick Driver Examination Service Centre Near You:
Please enter your city or postal code below:
NB DRIVERS TEST That Works
The practice offers various resources that help you prepare well for your test. This includes written knowledge and a comprehensive practice test. Our practice maintains updated and unique questions and practice tests that are the latest and relevant to industry standards.
As a new driver in NB, the online mock New Brunswick driving test is a sure way for you to gain confidence and pass the test.
Questions designed to feel like the New Brunswick written test
A Perfect Companion for the Driver's Handbook
Prepare more efficiently
Keep up with the New Brunswick Driver's Handbook information, and ensure you take the practice tests. This way, you integrate what you have learned.
Learn from your mistakes
Each question offers a clear explanation for questions you get wrong, making it easy to remember.
Review the tough questions
Different sections can be challenging for other people, identify an area you struggle with and use the practice test site to review. The incorrectly answered questions are stored; thus, you can check them until you understand and can answer correctly.
NEW BRUNSWICK DRIVING TEST PREP WITH GUIDANCE, NOT GUESSWORK
● Structured like a real test
We provide our New Brunswick driving test with the same pass rate as an actual exam. Thus, they are structured to adequately familiarize you with the New Brunswick test format to prepare you for the exam.
● Lose the fear of the unknown
One of the essential functions of our practice tests is that they ensure you are familiar with the questions you face and the test. It prepares you for the test by building your understanding of the questions.
● Study more effectively when you are motivated
Drivingtest.ca encourages you to keep going through compliments that help you build your progress effectively. They offer suggestions that can help you achieve more when things get boring.
We provide access to well-curated, cherry-picked resources helpful for your learning. This way, you do not have to go through the hassle of sifting through different driver's manuals.
You can retake the New Brunswick driving test as often as needed until you feel confident.
We value your progress and thus provide you with constant feedback so you can adjust your strategies. This approach helps you learn and apply the knowledge faster than referring to the driver's manual alone.
We are dedicated to our services and passionate about giving everyone a good experience. It shows from the rich database, easy-to-use interface, and mock exams, which make studying fun and interactive.
A large database
You cannot get enough of it! Our question bank is designed to challenge you with over 300 questions so you will always be energized.
No registration is required
We aim to make things less complicated. This is why you can easily access our site without registering.
Real Like Questions
Our test simulations are constantly updated and as close to the actual thing as possible. These questions will help you prepare for your exams with ease.