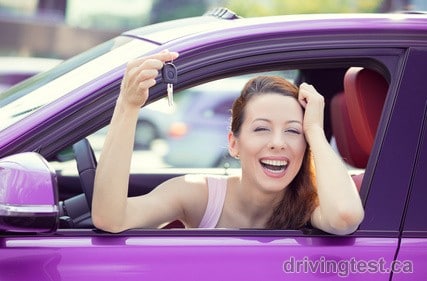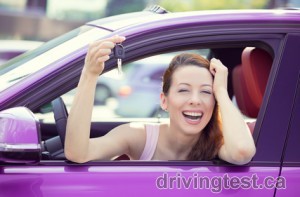 Like many jurisdictions, Quebec requires student drivers to take a written knowledge test as well as a road test. The SAAQ test can be taken in French, English, Arabic, Spanish and Mandarin. It covers signs, road rules, etc, and has to be passed in order to get your license. You may only retake the test every 28 days.
Preparing for the test in advance is the best way to pass it. The Societe de l'assurance automobile Quebec offers 12 self-study modules on the Road Safety Education Program site (Flash required), two guides which can be found in bookstores, and the Road Access Binder, which is only available through your driving school.
You can take the test at a SAAQ service centre. Some driving schools also schedule sessions for the written test, so talk to your instructor - they will likely know the best place for you to go to take the test. They will also have good advice on preparation. Another good way to prepare is to take SAAQ practice test online. These tests may not duplicate the actual questions you get, but will help you make sure you have the knowledge you need and can help you build your self-confidence.
The actual SAAQ test will take about an hour. Make sure to get a good night's sleep before the test. Avoid last-minute "cramming," which is generally unhelpful. Instead, study a few questions a day. Remember that you will be driving every day, so spacing out your knowledge will better duplicate how you need to use it. Research also shows that we retain knowledge better if we write it out by hand, so consider writing down the answers when taking those practice tests. Reading it out loud (as long as you are not being shushed by a librarian) is also beneficial.
Get a cup of coffee or tea right before the test - caffeine makes us more alert and helps us focus. After the test, reward yourself with a small treat so you have something to look forward to. Remember that you can try again if you fail, so as to reduce stress. If you need more help and advice about passing your Quebec driving knowledge test, contact Driving Test today.