Important traffic signs such as stop signs, yield signs, speed limit signs and pedestrian crossing signs are found throughout the province. Additionally, road markings indicating bike lanes, crosswalks, and no parking zones, among others, are used to guide drivers and ensure proper traffic flow.
Know Everything About Quebec Driving Test and License
A driver's licence is like a permit that legally allows driving a vehicle. But to obtain a driver's licence you have to pass the driving test. Every region has different criteria for giving the licence to you. For newcomers who have decided to become a resident of Quebec, this article contains all the rules and regulations to follow to get you your permit.
Overview of Driving License in Quebec
Quebec works as a graduated permit framework so that they can decrease the dangers that newcomers face. To get the licence the person must take a Class 5 course of driving and also pass a written exam and an on-road driving test. This is so designed so that the new drivers do not face problems when they start driving independently and they get through with all the rules and regulations.
The Driver's licence in Canada is issued by the SAAQ (Société de l'assurance automobile du Québec). People applying should be 16 or more than that. People under the age of 18 need the consent of their guardians.
Quebec Driving test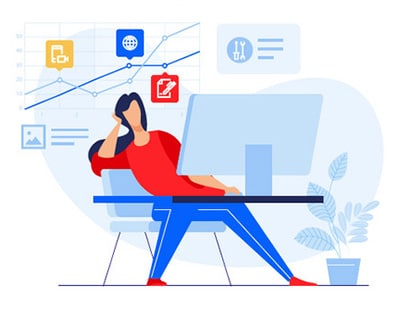 To induce the complete Driver's permit in Quebec, you ought to be at least 16 according to the Société de l'Assurance Vehicle do Quebec you need to complete the 4 modules included in Phase 1 of the course they provide so that you can obtain class 5 Licence for learners in Quebec.
You get a two-hour theory segment in the self-study classroom. You have to pass the knowledge and aptitude assessment that is given by the driving school covering all the driving-related material. When all that is done your application will open and will be given a learner's licence. The learner's permit lets you drive on the road with the assistance of a driving teacher or a certified driver. Class 5, 6, and 3 are for cars, bikes, and trucks respectively. You get the licence only when you get all the processes cleared.
Class 5 Driver Test
This class test is for people who want to obtain a driver's licence. You have to complete the 5 steps.
Step 1 is to get yourself registered in the driving school that has been certified by the AQTR or SAAQ that includes both practical and theory lessons.
Step 2 is to obtain a Class 5 learners permit when you pass phase 1 of the driving classes in the modules. For obtaining the licence you will have to pass an MCQ road test. That is a theoretical test. After getting this licence you are eligible to drive on the road accompanied by a driving school teacher or a certified driver.
Step 3 is to pass all the theoretical tests and have to have the learners permit for a period of ten months.
Step 4 is to pass the test on the road. But for that, you have to complete all the other driving courses that have to be finished to reach this step. You will also have to finish all the theory-related assessments and have to have the Class 5 learners permit for at least a year.
Step 5 is obtaining a probationary licence after clearing the road test. The probationary licence is valid for a span of two years after which you are totally eligible for getting a driver's permit of Class 5.
Class 6 Driver's test
This class test is for people who want to acquire a biker driving licence.
To obtain all the Class 6 – A, B, C bike permits, you have to pass the knowledge and aptitude test, complete a driving course, and have to get through two road assessments.
To get any of the three licences mentioned above you have to first take a vision and knowledge exam where you get a 6R learners licence that is certified by the SAAQ.
The next step after getting a 6R licence you will have to wait for a month and complete the driving course which means having amazing bike handling capabilities in a track road test that has been closed. After clearing the road test you can get your hands on the 6A learner's permit.
Keeping the lesson 6a permit for 11 months, after that you'll have to register for the last road test, certified by SAAQ, this exam will be the deciding factor as to you have the complete knowledge that is needed to ride a bike in Quebec and also the road signs, rules, and moves. It will also assess your ability to ride a bike independently and get out of tricky situations on your own. After passing this last exam you will acquire a probationary permit of either A, B, OR C class. After you have this learner's permit for about 2 years you will be eligible for a permanent licence.
Class 3 Drivers Test
The class 3 licence permits you to drive trucks but for that, you will have to have possession of a class 5 licence for a time period of 2 years. On top of that, you have to pass the vision and knowledge exam that is certified by SAAQ and also have to fulfill all the medical guidelines. You have to pass the road tests that are mentioned above.
The written SAAQ test comprises sixty-four questions that are further divided into three parts. One test is on road rules, the other is on road signs and the final one is on behaviours while driving. The first two have a total of sixteen questions each and the last has 32 questions. You have to score 80% in total which means you have to get 52 questions correct then only will you be able to obtain a Class 3 licence.
Failure
If you are not able to clear the assessments then you have to wait for 28 days to reapply. For that, you will be charged extra.
Cost
The cost for the written test is $11.60. You have to pay an extra amount of $71.72 for the licence that sums up to $83.32. You can either apply online or visit a nearby office.