Traffic and road rules in Quebec are strict, but they ensure the safety of all drivers and pedestrians in the province. One significant difference between Quebec and other provinces in Canada is that drivers in Quebec must follow the right-of-way rules at all times, even in cases where there are no visible road signs indicating who has the right of way.
Getting Ready For Your Driver's License Written Test
If you are a citizen living in Quebec, Canada, or just a newcomer with the intention of getting your Class 5 Driver's License, then you have quite some preparations and tests that you have to pass and conquer.
The Class 5 Driver's License is the type of license that shows that you are a true fully licensed driver and that you now have the freedom to drive your vehicle even without the presence of another fully licensed driver. It is a convenient and advantageous piece of document that can help you with your travel and driving needs.
In getting your driver's license, the most important key that you have to complete is to pass the tests that would be given to you. There are three necessary tests that you need to take and pass. They are the:
Highway Safety Course with 8 questions
Road signs and Traffic Signal test with 8 questions
Tests of behaviors, passengers, and vehicle driving techniques with 12 questions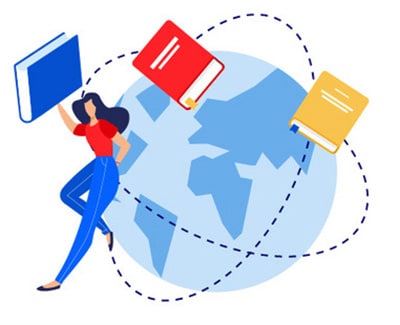 In order to pass these exams, you must read and review the three learning guides where possible questions and situations can be included in the test questions:
Quebec Driver's Manual and Handbook, which is available in both English and French versions
This manual gives all potential drivers and road users, even if they are civilians, passengers, cyclists, or drivers of any vehicle type, a summarization of the responsibilities, rights, and obligations of a license holder in order to share the road cooperatively. You can also find the following important matters in this manual:
Responsibilities and roles of a driver
Kinds of driver's licenses
Registration of vehicles
Rules and regulations on the road
Directives about road equipment and vehicles
Driving offenses and their corresponding consequences
Accidents and safety protocols
Driving a passenger vehicle, also available in English and French versions
This guide is for new drivers studying for information about using an automobile, including the proper techniques and safety protocols on the road. This guide has 6 chapters that include:
The basics of controlling your vehicle
Visual scanning technique to see what is happening in the vehicle's surrounding
Complex techniques that you can use for special or uncontrollable circumstances and events
Tips for road safety
Eco-friendly and energy-saving tips and techniques
Evaluations that you can use to assess your growth and knowledge in driving
Road Access Binder, available in English and French versions and should be recognized and used by legitimate driving schools from the AQTr department. This document is the learning tool that helps aspiring drivers in their training at the driving programs at the school. It has all the information and materials that a potential driver should have to take the Road Safety Education Program.
This document will help the potential driver to be well-studied and prepared for the knowledge test and then, the road test. In this binder, potential drivers can also find the notes of the classroom projects and activities, explanatory records for the in-car study lessons, and more.
Evaluation
There are two kinds of evaluations that are used in determining whether the potential driver has the proper knowledge and skills to obtain their driver's license. This evaluation helps the students and the school to keep track of the potential driver's license holder's weaknesses and strengths when it comes to their driving skills.
Theoretical Evaluation
This first evaluation is usually given at the end of the first phase of the driving lessons. It is a written exam given known as the SAAQ Theory Test which deals with the theories that are covered by the lessons so far. If a potential driver passed this examination, he or she will be given a student's license and may continue in the next phase of the program. The next test will be given ten months after receiving the student's license but unlike the first test that is given by the driving school, this written test must be taken in the SAAQ service center.
Practical Evaluation
The practical training evaluation is usually given by the driving schools on their in-car sessions and is typically done before the SAAQ actual road test. After twelve months of training and studying in the driving school, the student that has passed the written SAAQ Theory Test must go to the SAAQ service center to pass the SAAQ Road test and get their Class 5 driver's license.
Remember!
Before you take every test that you must complete and pass, you must remember the following guidelines:
You must get a hold of the learning guidelines mentioned and study them because the questions are coming from these documents and manuals.
If you fail the test, you must wait for another 28 days before you are allowed to retake the test
In line with your failure, you are to make another appointment date and pay an additional fee for you to be allowed in retaking the test.
The good news is you only have to retake the test that you have failed in passing.
For you to be able to take the test, you must have held a learner's license for at least 10 months of training.
If you are having some doubts about taking the exams, you can try answering mock driving tests on the internet, but note that they may not be the actual questions that could show up on the real tests.
Conclusion
Having the right knowledge and mindset on taking the driving tests, may it be written or practical, is a very important factor that could help you in completing and actually passing the tests and getting your Class 5 driver's license. All you need to do is study the given guidelines and remember all the rules and regulations on the road that you need to follow and what you might get if you neglect to do it. It is important to not only know these things by the book but to practice every theory and instruction given to you so that you, your passenger, other drivers, and pedestrians on the road can have a safe and fun trip without the worry of accidents and unfortunate events.