PEI Driving Test - Getting To Know Your Strengths and Weaknesses
By now, you already know that it's not wise to walk into an exam room without adequate preparation. As a prudent driver-to-be, it's vital to take advantage of the wealth of practice materials to make preparing for PEI Driving Test easier. These study tools not only deepen your understanding of the driver's handbook but also helps increase your chances of passing the official driving test.
Read on to find out why PEI Driving Practice Test is essential when preparing for a driving test.
Why PEI Practice Driving Test is important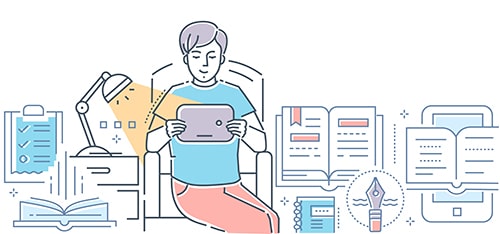 Grasping everything at once can be quite challenging. Using the practice test, you can however, help you monitor your progress and identify your weak area. After all this, you work on getting better with time. Here are a few tips to help you ace your driver's test:
Practice Makes Perfect
Everyone has his or her way of understanding and grasping things. However, the more we repeat an action or read the same content over and over again, the more we understand the information, and it sticks to our minds. Similarly, you can't learn to drive by sitting on the passenger's seat and watch somebody else drive. You have to learn road signs and rules, and practice driving, as many times as possible, so that you can be comfortable behind the wheel.
Avoid Common Mistakes
Every learner has varied strengths and weaknesses. However, there are a few common mistakes that road test-takers make time and time again. If you familiarize yourself with these mistakes, you can work on yourself and avoid them during the test, and this will help increase your chances of success. These include:
Not checking for blind spot
Driving over the speed limit
Rolling stops/Not coming to a complete stop at stop signs
Not adjusting to unpleasant driving conditions
Be Confident
Do you suffer from test anxiety? Being too nervous can interfere with your performance when the time to get behind the wheel comes. You may end up being too cautious during your driver's test or make unintentional mistakes. This is mostly caused by a lack of confidence or knowledge, and, most importantly, fear of the unknown. What you can do to improve this is practice and calm your nerves. When you do this, you'll be able to drive with confidence, and your skills will shine all through.
Know Your Vehicle
Besides becoming acquainted with road signage and knowing the road rules, you should know your vehicle well enough. Being acquainted with the vehicle you'll be tested with guarantees that you already know how to turn the radio, heating or cooling system, windshield wipers, and other elements.
Besides, ensure that you adjust your side mirrors, rear-view mirror, and seat the night before the exam. This ensures that the vehicle is set for the upcoming test the next day. Above all, it's smart to check your turn signals, lights, and brakes to ensure they're working properly for the test.
Find an Access PEI Location Near You:
Please enter your city or postal code below:

Why You Should Take the PEI Permit Practice Test before an Exam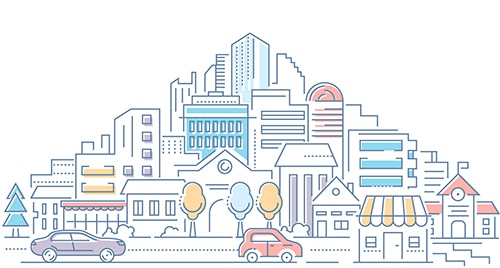 Imagine how hard it would be for you to take an exam without practice or going through your books again. Just like athletes learn the rhythms of the hills and valleys as they practice, you should learn the rhythm of every question. Typically, here is why PEI Permit Practice Test is vital before taking the official test:
Practice test assesses how well you know the content
Taking the practice test gives you a baseline of where to start. You can use this basis to plan for the rest of the studying. Practice test gives a series of tests that you can use to assess your knowledge. It's recommended that you take the test in a stimulating environment, and see how you perform. Based on the result, you can formulate a plan to work on your weak areas.
Proper Timing
Most exams tend to offer limited time for you to answer the questions. As you practice, you will learn how to allocate the time given to each question. This ensures that you have effective time management strategies to handle all the 40 questions.
Each question has four answer choices, and only one is the correct answer. For you to ace the practice test and the official PEI driving test (PEI test), you're required to score at least 32 out of 40 questions. These questions are designed based on the official PEI driver's handbook, and acing them requires proper time management and having done thorough revision.
Practice test can help increase your mental stamina
Going through practice tests several times enables you to be more focused and relaxed when answering questions. Familiarizing with the questions ensures that you are aware of what is expected of you in the upcoming exams. Besides going through the practice test, you also study the driver's handbook from cover to cover. Pay attention to the "numeric" information will enhance your chances of passing the test.
What Comes After Your Prince Edward Island Driver's Test?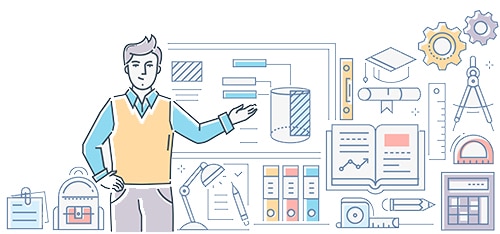 Once you've passed your PEI driving, your examiner will issue you a pass certificate. You can use it as evidence of having passed the driving test until you get your photocard driving license. Your examiner will then send your photocard to the DVSA, where it'll be updated to a full driving license. You'll get an update of the license through the post within three weeks.
Pass Your PEI Driver's Licence Test With Ease With DrivingTest.ca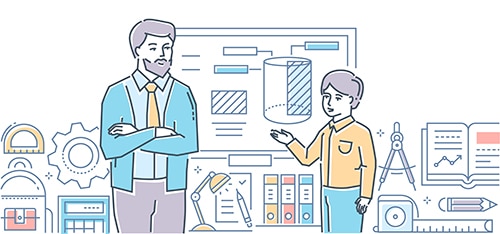 Getting ready for your PEI test can be challenging. However, there is a plethora of practice material to help you pass the test. In essence, using DrivingTest.ca when preparing for your PEI Driver's Licence test will not only ease your anxiety but will also bridge the gap in the course content. It will also give you a good understanding of your endurance, so you can focus on improving your weak areas.
Don't risk running out of steam during the testing day; give us a call today or visit our website now. It's our joy to be part of your safe, happy driving!