CHOOSE YOUR FREE ONTARIO BUS PRACTICE TEST
BUS DRIVER REQUIREMENTS- HOW TO PASS YOUR ONTARIO BUS DRIVER TEST
Most people think passing a driver's test is simple; therefore, many fail to prepare for the tests. It is a worrying trend, with five of every ten students failing the written tests on the first attempt. As a new driver, you should know that you must read the driver's manual and understand its contents.
WHAT ARE THE REQUIREMENTS FOR ONTARIO BUS DRIVER LICENCE?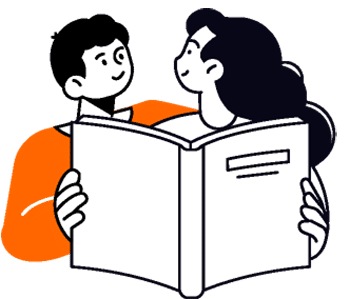 Anybody can become a bus driver in Ontario regardless of whether you are a new driver, live there, or visit. However, there are a few boxes you must check. Among the primary rules is that you must be above 16 years of age and own a valid driver's license from the province where you live.
People visiting Ontario for over three months and want to drive must have an internationally acclaimed driving permit from their country of origin.
If you moved to Ontario recently (new resident), you can use your driver's license for no more than 60 days before you get a replacement. If you decide to make Ontario your permanent residence, you must acquire an Ontario license.
Class G vehicles include cars, small trucks, and vans. In Ontario, no one should drive any other class license vehicle without first obtaining a Class G license. But you can have exceptions for motorcycles that belong to the Class M license group.
Ontario has  12 classes of licenses that you can acquire. The smallest category is class G, while the highest is class A. The kind of vehicle that you drive should match the class of license that you own.
How to Prepare for the Day of the Driving Test
It would be best if you were well prepared before the test day to get your driver's license in Ontario, Canada. Many people fail to pass this test not because they are stupid but due to a lack of proper preparation. Taking an AZ practice test comes with the following benefits:
Where to Write an Ontario Bus Driver Test? Find a Driver Testing Location Near You:
Please enter your city or postal code below:
THE THEORY BEHIND THE ONTARIO BUS DRIVERS PRACTICE TEST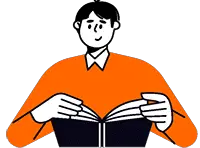 The Ontario bus driver practice and theory test for coaches and passenger-carrying vehicles is a mock test. The test aims to gauge the new driver on the theory questions to expect in the driving test. They are practical questions that test your knowledge of various road signs and road rules when driving.
The questions are out of 50, and the best pass score is 43; answers should be correct. You should finish the test within 57 minutes. On the actual day of the test, the bus and coach examination is out of 100 questions, and the passing score is 85, whereas you should complete the test within 115 minutes.
You can take the test as often as possible to ensure you get most things right when the day of taking the actual bus and PVC test comes.
The purpose of the Ontario bus driver licence practice test is to ensure you understand the information in The Official MTO Bus Handbook.
Check out this resource for Practicing for the Ontario bus driver knowledge test.
WHAT THE ONTARIO BUS DRIVING TEST WILL CONSIST OF
The Ontario bus drivers test consist of two examinations that will contribute to your overall evaluation. The first test is all theory and is a written test. It will examine your visual awareness, road signs, and general road rules. The second test is practical, and you will have to take the bus for an evaluated road test.
In Ontario, bus drivers must have a Class C licence if they drive a vehicle designed to seat more than 24 or more persons (Class F licence for up to 24 persons).
In Ontario, Class B licence or Class E licence, is needed for anyone who operates a school bus with passengers. To earn this licence, you need to pass the Ontario Bus Driver knowledge test.
Becoming a bus driver in Ontario is not challenging if you follow the process inherently. You should avoid all alcohol and drugs before taking a test, as it may impair your judgment. Taking the test is the best part because it has been months of practice and preparations for a single day.
How do I get a bus license in Ontario?
In Ontario, a bus license is a Class B or C Driver's Licence. Depending on the type of vehicle you intend to drive, you may require an additional endorsement on your licence.
To obtain a Class B or C Driver's Licence in Ontario, you must complete an application process with the Ministry of Transportation. The application requires providing personal information, such as your name and address, and a valid form of identification, such as a passport or driver's licence.
What are the requirements to obtain a bus driver's license in Ontario?
To obtain a Class B or C Driver's Licence in Ontario, you must be 18 years old and have held a valid Class G driver's licence for at least two years. You must also pass a vision test, knowledge tests for the Class B or C licence and the relevant endorsements, and hold a valid medical certificate. Additionally, you must complete a police background check and have a clean driving record for the past five years.
How much is a BZ license in Ontario?
A BZ license in Ontario requires an additional endorsement on your Class B or C Driver's Licence. The fee for the additional endorsement is $59.30, plus any applicable taxes. The fee must be paid when you submit your application for the additional endorsement to the Ministry of Transportation.
How much does a school bus driver make in Ontario?
The amount of money a school bus driver makes in Ontario will depend on the size and type of vehicle and their experience. On average, a full-time school bus driver in Ontario makes between $18 and $21 an hour. This can vary depending on the region they drive in and may include bonuses, benefits, and other compensation.