CHOOSE YOUR FREE ONTARIO TRUCK PRACTICE TEST
HOW TO PREPARE FOR THE ONTARIO TRUCK DRIVER LICENCE PRACTICE TEST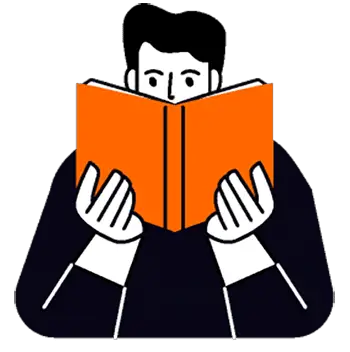 To begin your career in trucking you must obtain your Ontario Class A or Class D Truck Driver Licence. The appropriate CDL endorsements you will need are based on the type of trucking career you plan to pursue. To obtain these endorsements, you are required to successfully complete a written knowledge test. Making certain you are adequately prepared for your written knowledge test will prevent you from wasting time and money. Taking practice CDL tests is the best way to get prepared.
If you're looking forward to starting your truck driving career in Ontario, Canada, you must first acquire an Ontario truck driver licence. The licence offers you the flexibility to carry any cargo without restrictions. However, to obtain this permit, you must pass a written knowledge test based on the Ontario Trucks Handbook.
Ontario Truck Driver Licence test is not easy to pass, but also not difficult to crack with the right preparation. If you want to be among the few who pass the test in their first attempt, you should take the practice questions well beforehand.
REASONS YOU SHOULD USE TRUCK DRIVER PRACTICE TESTS TO ADVANCE YOUR CAREER
Passing your written Truck Driver exam is much easier if you use the online practice tests available for preparation. The practice tests give you hands-on knowledge and skills for effective and safe truck driving. Here are a few reasons why you should take the practice tests:
WHERE TO WRITE A TEST? FIND A DRIVETEST CENTRE NEAR YOU:
Please enter your city or postal code below:
HOW PRACTICE TEST CAN HELP YOU PASS YOUR ONTARIO CLASS A TRUCK DRIVING TEST
A class A truck license will enable you to land a job as a driver of heavy commercial vehicles. Here is how a practice test will help you pass the final exam.
Mimics the real exam
The practice test is usually conducted in conditions similar to the final Ontario Class A Truck driver's test. The test focuses on key details you need as a trucker, managing your time, and marking the right answers well before the test. To you, the actual Class A driving test will be just another one of those exams you previously did! Passing the test is almost guaranteed.
Questions are always up-to-date.
We always update our test database with new information to reflect the new areas of driving being tested. You will access the most current wealth of driving knowledge by visiting www.drivingtest.ca. Additionally, you can take this Ontario Truck Driver Test.
Smart testing
You may be more knowledgeable in some driving topics than in others. As such, your focus during practice should be to understand better the issues you know little about. Smart testing customizes the practice tests to create more questions from the topics you don't understand well.
WHAT DOES ONTARIO TRUCK DRIVER LICENCE TEST INVOLVE?
Ontario's truck driving test contains three main parts: a knowledge test, a driving exam, and a vision test. You must score 80% or above in the knowledge and driving tests to qualify for the truck drivers licence. Let's explore what each test entails.
Want To Pass Your Truck Driver Test First Time? Let's Talk!
Many truck driving practice test providers claim to offer the best services in Ontario, Canada. While you can't determine their effectiveness from the language they use, it's possible to establish their reliability by considering the following issues.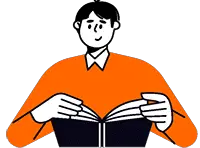 Undertaking a truck driving test should not be a mind-harassing event. At www.drivingtest.ca, we understand every detail of the exercise. We have compiled comprehensive learning resources and sample tests to assist you excel in your first attempt. We are here to make sure you reach the thresholds placed by the Ministry of Transport.
You can take advantage of them as much as you want. Just like other individuals have already done so, don't forget to like us on Facebook and tell your friends about this website so that they, too, can pass the test with grand ease.
Visit us to help you breeze through your truck driving knowledge exam!
How do I get a truck driver's license in Ontario?
To get a truck driver's license in Ontario, you must obtain a Class A or Class D license from ServiceOntario. You must pass a written knowledge test at an MTO DriveTest location to do this. Once your application is approved and you have passed the required tests, you will be issued either a Class A or D license.
To apply for a Class A or D license, you must be at least 18 years old and have held an Ontario driver's license (Class G) for a minimum of 12 months in the past 36 months. You will also need to pass medical and vision tests to ensure that you are physically capable of safely operating a commercial vehicle.
How much does it cost to get a trucking license in Ontario?
Obtaining a Class A or D truck driver's license in Ontario costs $90. This fee covers the application, the knowledge test, and any other services associated with obtaining your license. You may be required to pay additional fees if you are taking an extra driving course (if applicable). Additionally, you must purchase a physical copy of the Highway Traffic Act, which costs $20.40 (as of 2021).
Can I drive a 5 ton truck with a G license in Ontario?
You cannot operate a 5-ton truck with an Ontario Class G license. To drive vehicles such as these, you must obtain a Class A or D license from ServiceOntario. This requires passing written and driving tests and meeting the age and experience requirements. Once your application is approved, you will be issued the appropriate license and can legally operate heavier vehicles.
What is the difference between AZ and DZ licenses in Ontario?
The difference between the AZ and DZ licenses in Ontario is that an AZ license allows you to drive tractor-trailers and other similar vehicles. At the same time, a DZ license only permits you to operate straight trucks (also known as cube vans or box trucks). An AZ license requires more knowledge and experience than a DZ license. You must meet the necessary eligibility requirements and pass written and driving tests to obtain either of these licenses. For more information on AZ or DZ licensing in Ontario, visit ServiceOntario's website.