ICBC KNOWLEDGE TEST: WHAT YOU NEED TO PASS ON YOUR FIRST TRY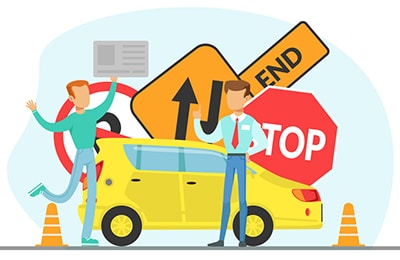 For anyone in British Columbia looking to get their driver's license, they must pass the ICBC knowledge test at their local licensing office. This written test requires at least 40 correct answers out of 50 in order to pass, meaning if you want to succeed on your first try, you must be prepared. Luckily, for anyone who's looking to do their best, there are ICBC practice tests available that are absolutely free. If you're serious about passing and want to give yourself the best chance possible, taking these tests is one of the best steps you can take to give yourself that chance.
The process itself is exceptionally simple. All you need to do is visit us here, and you can immediately begin taking an ICBC practice test. The questions are multiple-choice and are all designed to give you a better chance of passing the actual test on your first attempt. You'll be questioned on the basic rules of operating a vehicle on the road in a manner similar to that of the real test. The questions are slightly different, however, meaning that when the real test does come you will still be tested by what you really know. When you pay attention to these tests, you'll not only be able to retain the knowledge that you need, but you're likely to be a better driver for it as well.
Whether you're looking for a standard license, learner's permit, Commercial Drivers License or Motorcycle license, we can help you. At no cost to you, you'll have the chance to test yourself without the risk of failure. In today's world, it is absolutely essential to have your license, which is why it's essential for you to pass this test. We also offer practice tests for most other driving tests in Canada, so you can be prepared wherever in the country you are. See us today for more details.