Distracted Driving is Really Going To Cost You
It's no secret that distracted driving plays a huge role in our lives. Distracted driving is one of the leading causes of personal injury and death across Canada. Every province across Canada has some form of distracted driving law in place. For years there has been an attempt to educate drivers as to the risks associated with distracted driving. Sometimes that doesn't seem to be working as much as it should, so perhaps understanding the penalties related to being charged is the way to go as it may help you transform from being glued to your phone to focusing on driving safely and legally.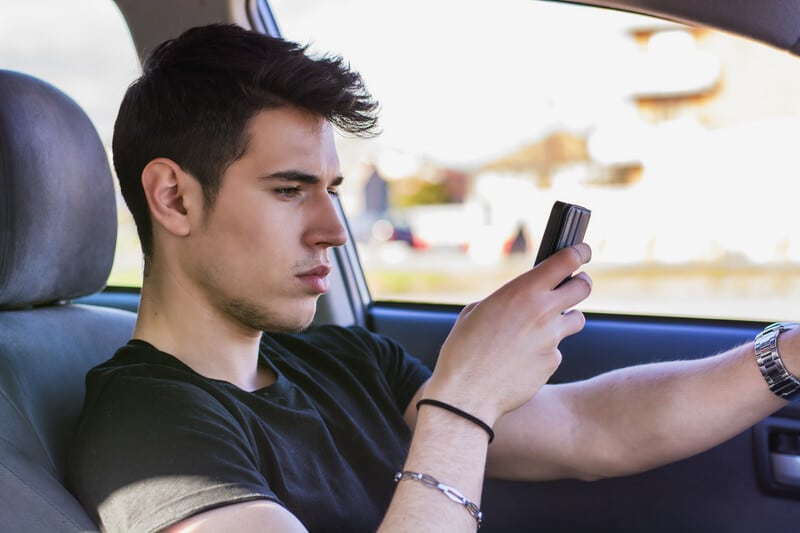 Let's first understand your messages will still be there once you've arrived at your destination. Your social media can wait until you park your vehicle, and taking a selfie while driving is never a good idea. We know you may suffer from FOMO – "fear of missing out" – but you're not missing out when you can use your phone quickly. Driving takes your full concentration, so removing your thoughts of driving for just 5 seconds can risk your life and the lives of other road users, including your passengers. Other than lives, here's what it can cost you.
Let's start with the east and work our way west across Canada.
Newfoundland
In Newfoundland, being charged with distracted driving will result in a fine of $300 but could go up to $1000, plus you gain 4 demerit points. These points affect the cost of your car insurance. Perhaps to a point, you can't afford the insurance. If you gain too many tickets and points over a short period, your insurance company can drop you as a customer.
Nova Scotia
In Nova Scotia, the first conviction is a fine of $233.95, along with 4 demerit points. A second conviction will have the fine increase to $348.95, plus another 4 demerit points, and any subsequent conviction results in a fine of $578.95 and 4 more demerit points. That can add up pretty quickly if you can't shake your habit.
New Brunswick
If you hop the border and head into New Brunswick, they have a fine of $280 and 5 demerit points for distracted driving.
PEI
Prince Edward Island, although small in size, has a large fine for distracted driving. It starts at $500 and can lead to a fine of $1200 plus 5 demerit points. Is it worth it yet?
Quebec
So far, none of the eastern provinces have a suspension attached to a distracted driving charge. So, let's talk about Quebec. A distracted driving charge in Quebec will start at $300 and go up to $600. However, this province will add a license suspension as well. The first distracted driving conviction will equal a 3-day suspension. A second conviction will bring a 7-day suspension, and a third conviction will bring a 30-day suspension. Perhaps you could use your phone to call an Uber during those suspensions?
Ontario
Moving onto Ontario, a first conviction will begin with a fine of $615 but can reach $1,000, plus 3 demerit points. A second conviction also starts with a $615 fine but can escalate to $2,000, plus an increase of demerit points to 6 points. If you get to a third conviction, it too will start at a fine of $615 but can escalate to $3000, plus it will carry six demerit points. If that's not enough, the first conviction will carry a 3-day suspension, a second conviction will carry a 7-day suspension, and a third conviction and subsequent conviction will carry a 30-day suspension.
Manitoba
Manitoba is pretty straightforward. A distracted driving charge there will cost you $672 in fines and add 5 demerit points to the charge. It will also come with a 3-day license suspension on the first offence and a 7-day license suspension for any subsequent charges of distracted driving.
Saskatchewan
For Saskatchewan, the penalty for anyone holding, using, viewing, or manipulating a cell phone while driving will vary depending on if it's their first, second, or third offense. The first offence will bring a fine of $580 and 4 demerit points. A second offence within 1 year of the first offence stretches to a fine of $1400, plus another 4 demerit points and an immediate 7-day vehicle impoundment. If you get a third offence within a year of the first conviction, the fine jumps to $2100, plus another 4 demerit points and another 7-day vehicle impoundment.
Alberta
Alberta is very straightforward with their penalties. A distracted driving charge will result in a fine of $287 and 3 demerit points. Alberta currently does not have any suspension associated with distracted driving.
British Columbia
Jumping over to BC, a charge of distracted driving results in a  fine of $543 plus 4 demerit points. They do have a license suspension associated with their offence. Two or more distracted driving charges within 12 months can result in anywhere from 3 to 12-month prohibitions.
Yukon
The Yukon is no different. A distracted driving penalty costs up to $500, plus 3 demerit points.
Northwest Territories
In the Northwest Territories, the fine begins at $322 and can get up to $644 in school zones. Regardless of the fine, the charge also comes with three demerit points. A suspension is also in the cards, but that begins with the second offence and lasts 2 years.
Nunavut
And finally, Nunavut. If you think driving distracted in Nunavut is okay, you'll receive a fine of $5000.
So, what does this mean? It means your wallet takes a big hit each time you're caught distracted driving. It's not just the fine you'll have to pay. Your insurance will go up because of the violation from the demerit points. With multiple offences, it could go up a lot, based on the fact that you've been too risky for them to insure you. And suppose you have your insurance coverage added onto a family member's policy because they own the vehicle, or you're attempting to lower your premiums. In that case, your actions are increasing their insurance premiums too. So I ask again, is it worth it?
Learning the rules of the road doesn't have to be a challenge. With DrivingTest.ca, you'll get free practice tests so that you can gain confidence for your next driving test and stay safe on Canadian roads!