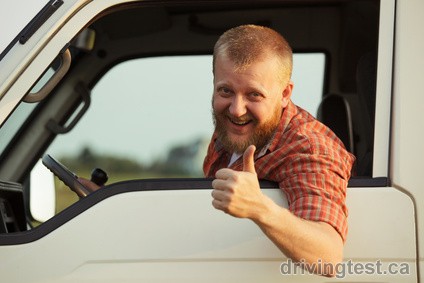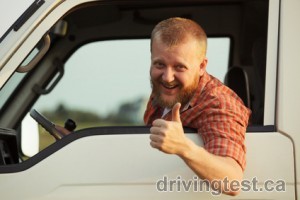 In an effort to help individuals interested in beginning a career in trucking, DrivingTest.ca has made BC professional drivers practice tests available online for FREE. Taking Class 1, 2, 3 or 4 commercial licence practice tests is crucial to learning the information you need to know in order to get behind the wheel of a big rig as soon as possible.
You can take advantage of them as much as you want. Just like other individuals have already done so, don't forget to like us on Facebook and tell your friends about this website so that they, too, can pass the test with grand ease.
We make sure that the tests that we offer are correct in every aspect. If for some reason you notice an error or find confusing detail, don't hesitate in emailing us. We will get right back to you in a timely fashion manner.
BC Commercial Licence Practice Test 01
BC Commercial Licence Practice Test 02
BC Commercial Licence Practice Test 03
BC Commercial Licence Practice Test 04
BC Air Brake Knowledge Test Practice
Where To Write a Commercial Licence Knowledge Test? Find a Driver Licensing Office Near You:
Our goal is not only to teach people how to safely operate a motor vehicle, but also to give the best possible online training for becoming smart & skillful drivers in this highly motorized age.