Have you ever thought about how expensive car cleaning products are? Have you ever wished that you could buy inexpensive products to get your car shiny and clean?
You will be surprised to know that there are many things around your kitchen that you can use to clean your car. You might not believe that some of them will work, but they are incredibly effective. Here is a look at 8 of the weirdest tricks to clean your car.
Cola to Clean Your Windshield – One of the problems you face when it rains after a long dry spell is dirty windshields. Want to know a secret to get rid of those ugly blotches and streaks from your windshield glass? Pour cola over it. The cola bubbles will fizz away the grime. Just remember to protect your hood paint by stretching a towel along the windshield bottom and also make sure that you wash off the sticky cola or you will end up attracting dust and dirt, making your cleaning efforts all for naught.
Vodka for Windshield Washing Fluid – When you need to refill your windshield-washer reservoir, the last thing on your mind is alcohol. But that is just what you need to make your own washing fluid. Take a screw-top gallon jug and mix 4 cups of water, 3 cups of vodka, and 2 teaspoons of liquid dishwashing detergent. Shake the mixture well and pour as much fluid as you need into the reservoir. Keep in mind that you do not need expensive vodka so get the cheapest one you can find – it will work just fine.
Panty Hose to Shine Your Headlights – Have you ever wondered how you can keep your headlights nice and shiny? All you need is a pair of panty hose and regular window cleaner. Apply the cleaner and rub your headlights vigorously with the panty hose. You will have the shiniest headlights ever.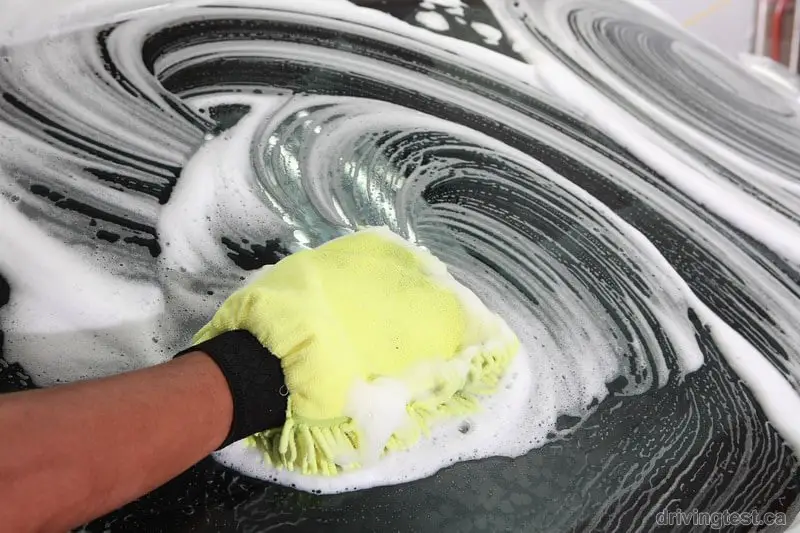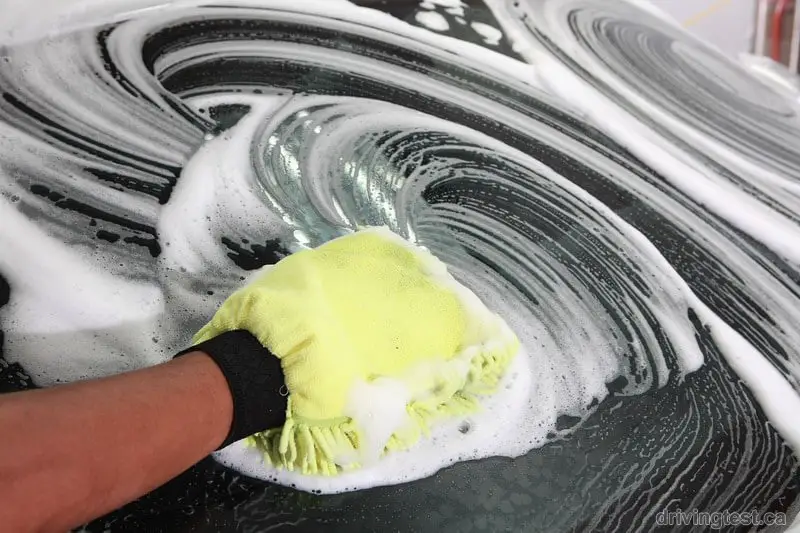 Maxi-pads to Shine Your Windshield – Is your reservoir empty? You do not need to worry as there is a very unlikely substitute that you can use to clean your windshield – feminine hygiene maxi-pads. All you need to do is peel off the wrapper and hold the pad on its sticky side. Rub your windshield as vigorously as you can. Once you have wiped it to the max, you will find that your glass is as shiny as new.
Clean Your Wiper Blades – Your windshield wiper blades work hard to keep the glass clean and when they get dirty, they can leave your windshield with streaks instead of keeping it clean and clear. To clean them, mix 1 quart of cold water with 1/4 cup of household ammonia. Gently lift the blades and use a soft cloth or tissue soaked in the solution to wipe both sides. Next, wipe them dry with a clean cloth and lower them back into place.
Clear Your Windows with Ammonia – When you want clean and shiny windows, all you need to do is make your own window cleaning solution. Take 1/4 cup of household ammonia and 1 quart of water and pour the mixture into a plastic bottle with a watertight cap. As soon as your windows or windshield starts to look a little dirty, apply the solution with a sponge. Next, take paper towels or a soft cloth and dry the windshield or windows.

You can also clean your windows with newspaper. That is right. That is one way to get even more value out of the newspaper if you subscribe to one. Newspaper, with some water sprinkled in it or some water on your windows, combine that with some elbow grease and you will have clean windows for sure. You do not need a rag, just used wadded up newspaper.

Clean Your Car with Baking Soda – Keep your car clean and glossy with a solution of baking soda and dishwashing liquid. First, take a gallon-sized jug and pour in a quarter cup of baking soda into it. Next, add the same quantity of dishwashing liquid and just enough water so that the jug is filled almost to the top. Shake well. When you need to wash your car, shake the jug well and pour out 1 cup of the cleaner into a 2-gallon bucket and fill with warm water. Stir well and then use the solution to get your car looking clean and shiny.
No-wax Washer for Your Car – Tired of waxing your car? Well, here is the perfect solution to your problem. You can make a no-wax washer with 1 cup of kerosene mixed with 3 gallons of water. Take a sponge and use the solution all over your car. This will do away with the need to spray your car before washing. You also will not have to rinse or wax it after you are done. And the next time it rains, rainwater will simply bead up and roll off your car, making it less likely to rust.
As you can see, you do not need to buy expensive products to get your car looking clean and shiny. There are many household items that you can use to get the job done. Sure, they are a little weird, but who is complaining when they make your car look so good?