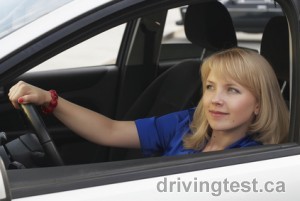 This online Newfoundland Driving Test, with multiple choice questions, is intended to help you prepare for the Class5 Level I Newfoundland Drivers License that is required before you can get your driver's license. This free practice written driving test is a lesson that is essential for getting your Newfoundland driver's license at your local licensing office. Please note, however, that this is not the actual test, and you will not receive your license if you pass this practice test.  Whether you're getting your Commercial Driver's License, your Learner's Permit, or your Motorcycle License, you've come to the right place. It is all FREE!
The Defensive Driving Course helps you improve your driving skills! If you've completed the government approved defensive driving course, you may be able to save on your auto insurance premiums. Our website offers a comprehensive online directory to help you locate the best auto insurance, car financing, leasing, or personal or auto bank loan options in Newfoundland, Canada.
You must be at least 16 years of age to apply for a novice driver Class 5, Level I (passenger car or light truck), or Class 6, Level I (motorcycle). You will become a part of the Graduated Driver Licensing Program.
Newfoundland Class 5 Test  Signs-Practice Quiz1
Newfoundland Class 5 Test Signs-Practice Quiz2
Newfoundland Class 5 Test Rules-Practice Quiz3
Newfoundland Class 5 Test Rules-Practice Quiz4
Newfoundland Class 5 Test Rules-Practice Quiz5
Newfoundland Class 5 Test Rules-Practice Quiz6
Our goal is not only to teach people how to safely operate a motor vehicle, but also to give the best possible online training for becoming smart & skillful drivers in this highly motorized age.